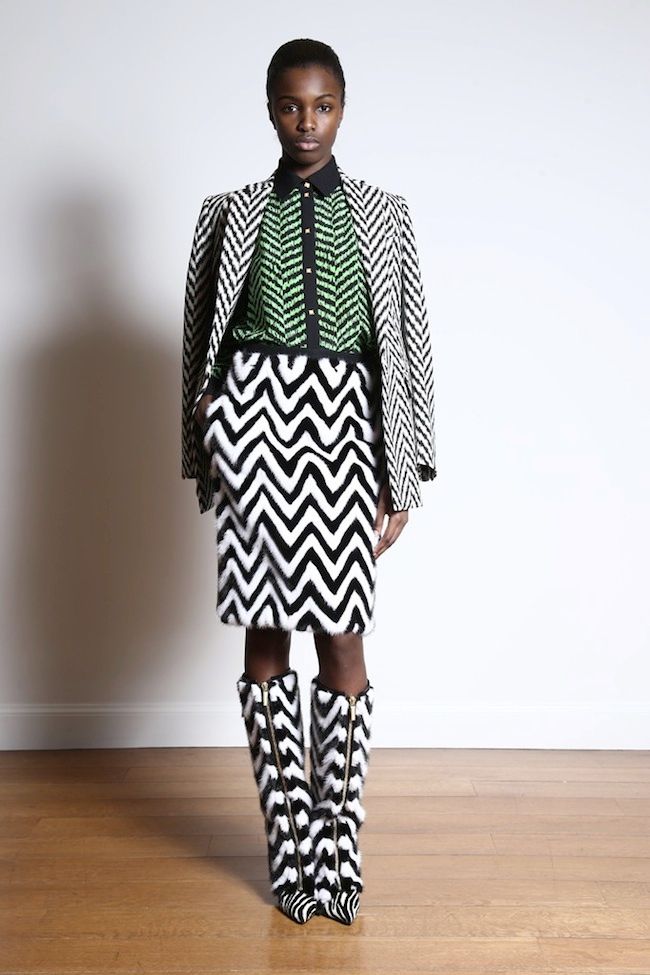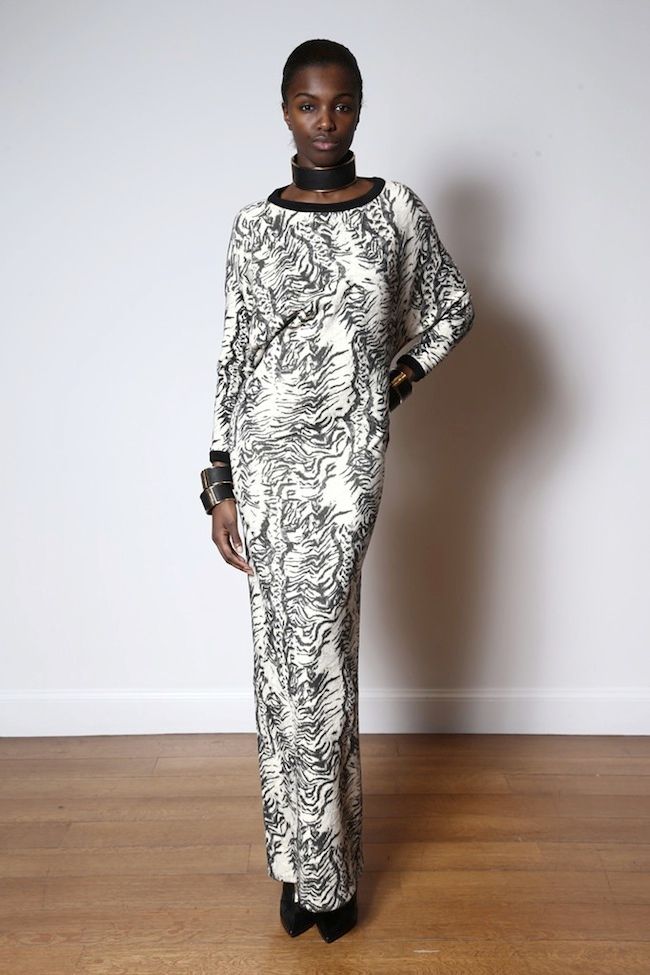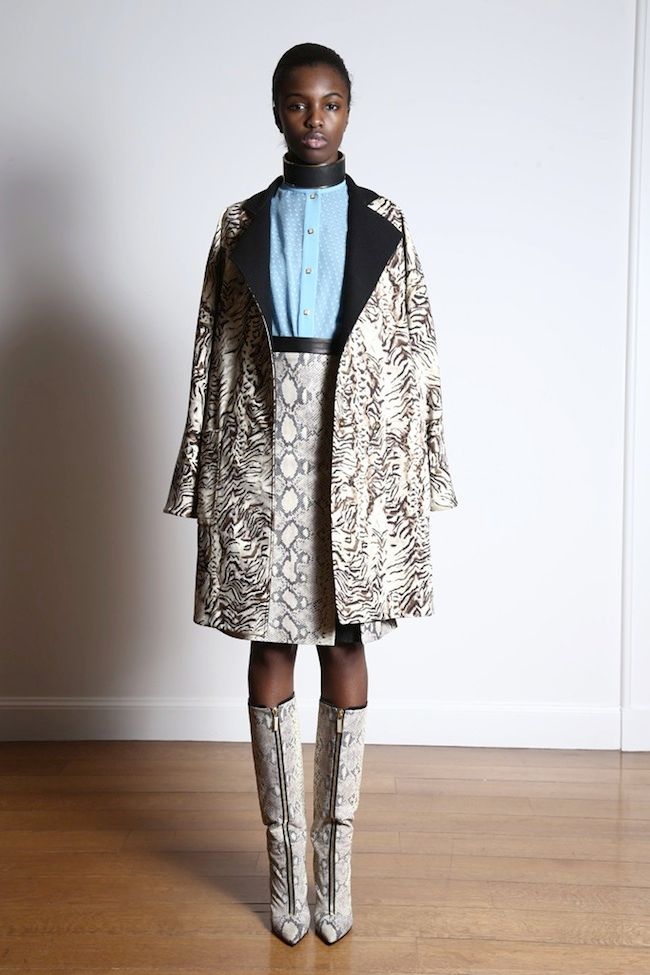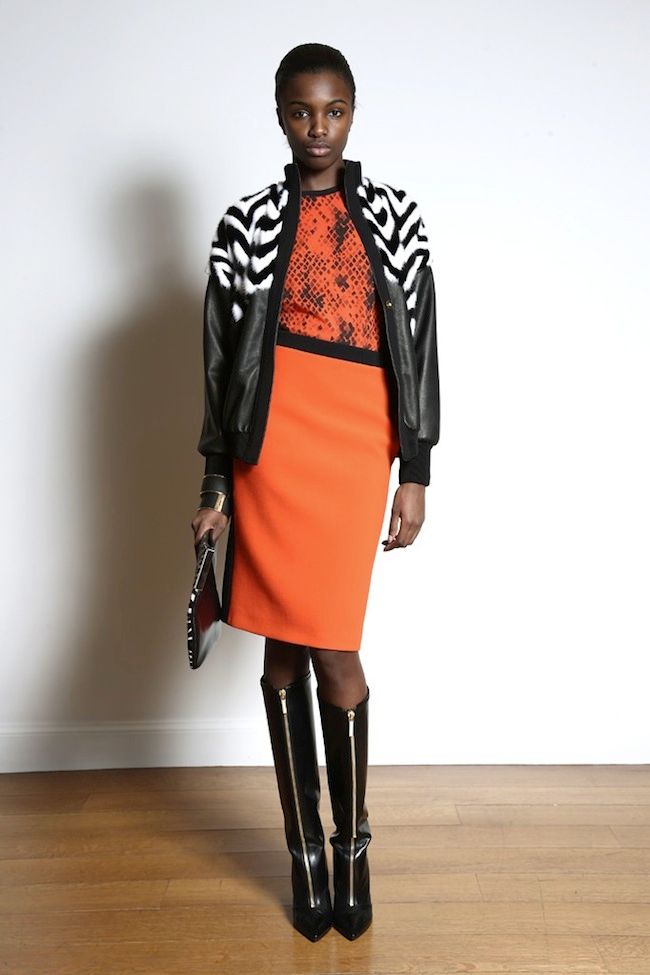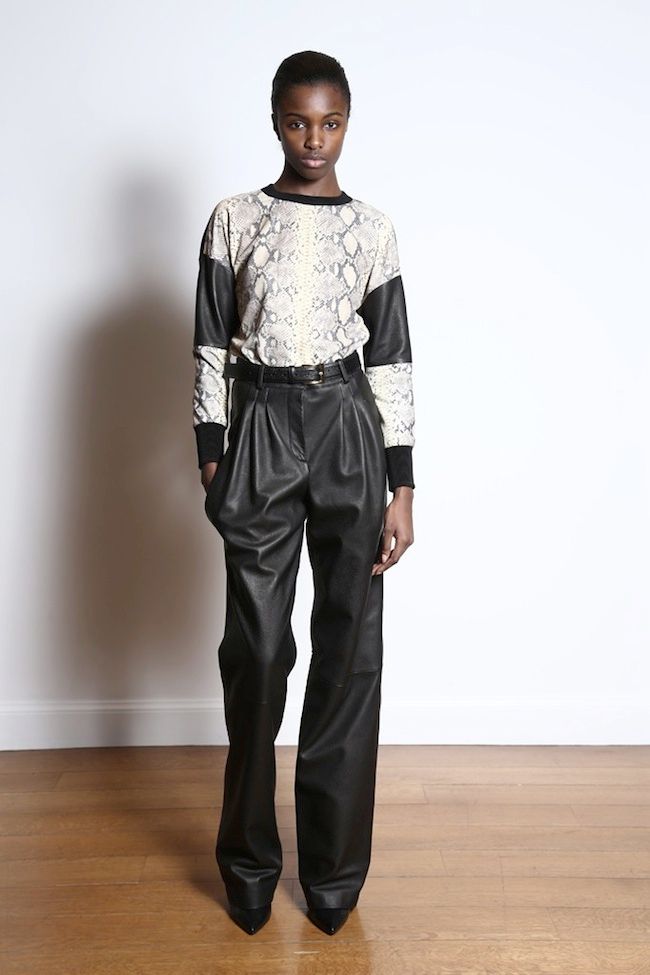 Emanuel Ungaro Pre-Fall 2014
"Lonsdale meets Monsieur Ungaro," said Fausto Puglisi during his pre-fall appointment. The London clothing brand honestly is the polar opposite from the founder of the luxury label known for a smart and sexy aesthetic, but head designer Puglisi pulled the two together with a strong and raw energy. There were vivid hues and classic patterns on more interesting shapes, like kimono jackets. Chevron prints lots of love, and there were multiple looks that were outfitted in the pattern from head-to-toe. A jacket, lime green shirt, skirt, and shaggy boots featured it for maximum impact.
The result of the mix and match of the classic and the unique made for a show with a grown-up tone and urban silhouettes. There were also longer hemlines, and outfits cobbled together from streamlined separates. One of the most striking ensembles showcased baggy trousers, a snake print blouse, and a sharp leather belt to tie the whole thing together with a with a masculine toughness. These elements underlined the graphic theme of the clothes, which juxtaposed neon colors, zebra stripe, herringbone, and the previously mentioned chevron.
There was a strong Chinese influence, as, in addition to the strong kimono theme, many of Puglisi's prints were developed to look like they'd been inked in the style of antique Chinese illustrations. It brought softness to a collection that could have bordered on TOO sharp, due to its mostly black-and-white palette, only intercut with bright orange and lime green. There was also a lovely textural variety, with inspired fabric choices: mink fur on boots and jackets went hand in hand with a soft knit wool for a long T-shirt dress and a herringbone skirt.
love, serenissima