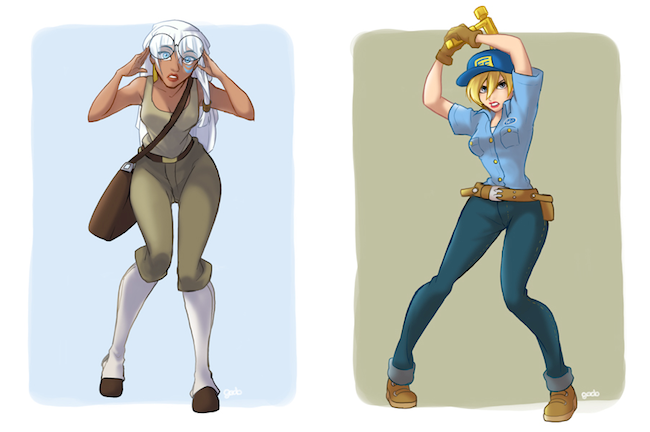 In What You Wear, I Look Better Than You
Haruki Godo
, an amazing talented digital artist and member of the
Deviant Art community
, recently completed a series of drawings called '
Costume Swap
,' in which she imagines the Disney heroines we are all familiar with in the clothes of their male counterparts. The series is
making a huge splash online
for it's gender-bending, fabulous female leads, and, I have to say, I am COMPLETELY IN LOVE with each of these images. Disney being Disney, they have a tendency to stick their female leads in typical gowns and other fairy tale gear, so it's amazing to see them looking strong and still feminine in the clothes we're so familiar with or their male co-stars. Not to mention the androgynous styling is also totally chic.
"I'm very fond of love between a man and a woman—couples," Godo told website Yahoo! Shine. "And I also love girls, so I thought if they wear their boyfriends' clothes, I would be very happy. They are my wishes."
The series features classic characters like Belle from Beauty and the Beast, Ariel from The Little Mermaid, and Aurora from Snow White, along with newer faces such as Rapunzel from Tangled and even Calhoun from Wreck-It Ralph.