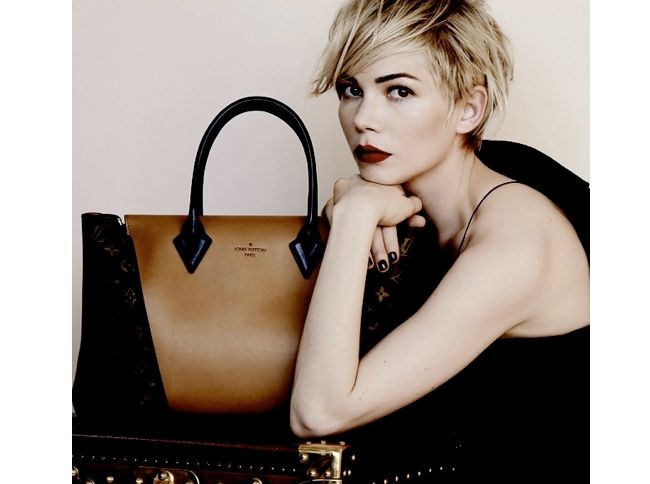 via
I am a fan of Michelle Williams. (Her doppelgänger,
Carey Mulligan
? Not so much.) There is something really intriguing and interesting about her look, and I always feel the need to glance twice at images of her. These recently released photographs from her new campaign for Louis Vuitton handbags are no different.
The heavy brows, the matte red lip, and the black nail polish coupled with the tousled blonde hair and direct gaze- the whole thing is giving me equal parts
ingenue
and
femme fatale
. I want to know this woman. I want to see
what's in her bag
. And I definitely want to know where she bought that lipstick. While there are barely any clothes in this ad (save for the thinnest of spaghetti straps over the shoulder) everything has been styled to such perfection I can't help but name her today's
Thursday Style Icon
.
P.S. Do I Spy a
Louis Vuitton case
in that second image?
Swoon.