"That's what makes my style kinda 'boyish', because I love classic men's pieces." ~ Anne-Catherine Frey
I have a serious-
serious
- girlcrush on
Anne-Catherine Frey
. The 23-year-old fashion student, blogger, and designer has been a fixture on
style blogs everywhere
for the past few years now for her fun and funky androgynous style, and I would literally wear every item in her closet. She has an almost uncanny knack for mixing and matching men's items with women's pieces; crisp collared shirts and structured blazers go hand in hand with pastel florals and high-heeled shoes. The result is usually a smart and put together blend of masculine and feminine sensibilities that keeps her high up on the fashion radar.
Born in the tiny European country of Luxembourg, Frey says she was an 'outsider' who grew up drawing and focusing on schoolwork. At 18, she moved to Paris to study at the fashion school l'Ecole Supérieure des Arts et techniques de la Mode (
ESMOD
), where she quickly
started a blog
and had to sneak off to view the shows at Paris Fashion Week- attending the shows was frowned upon by the school. Street style photographers like
Tommy Ton
were instantly smitten with the gamine fashionista's quirky wardrobe and distinct pageboy haircut, and, after being spotted in their clothes, she also developed a relationship with French label
The Kooples
and snagged a job designing for the brand (which has
recently established itself in the U.S.
).
I know I already said this, but I absolutely adore her style. Youthful but with a certain quiet elegance, Anne-Catherine has really mastered the
tomboy style
in a grown-up way,
which can be tough
. For that, she's our
Thursday Style Icon
.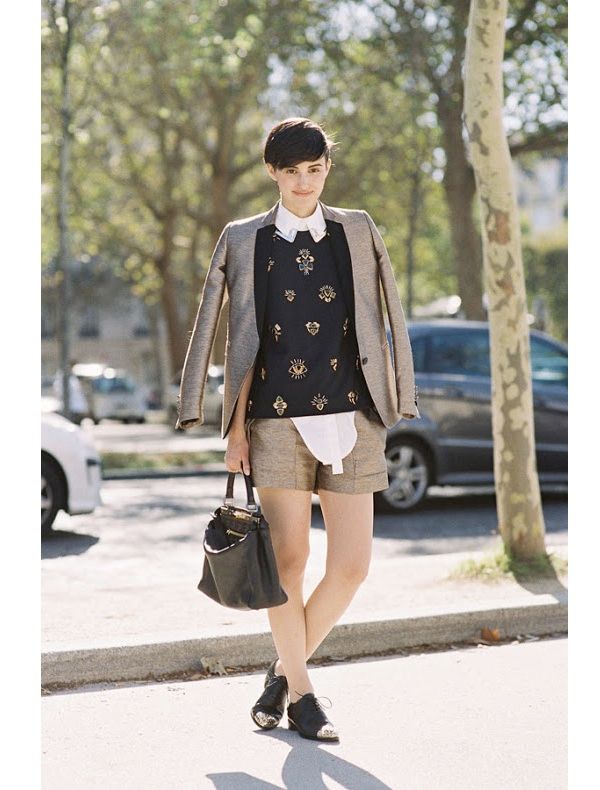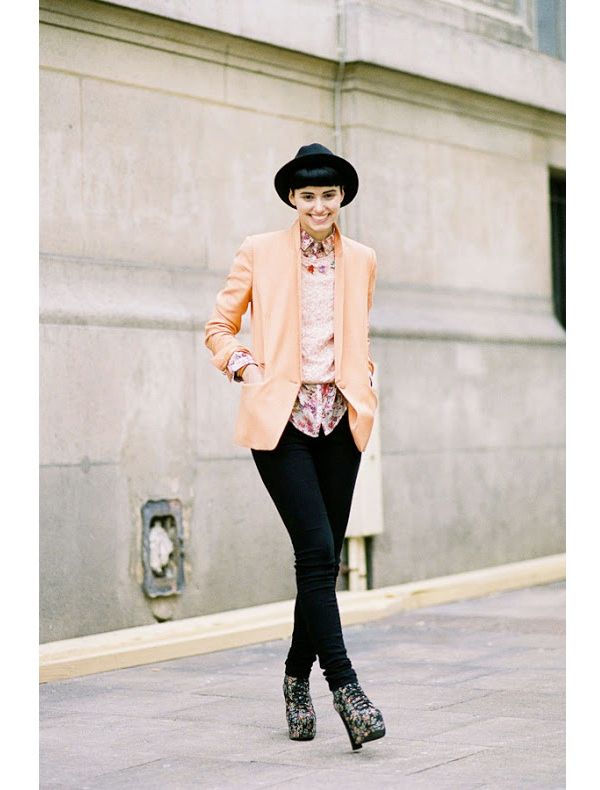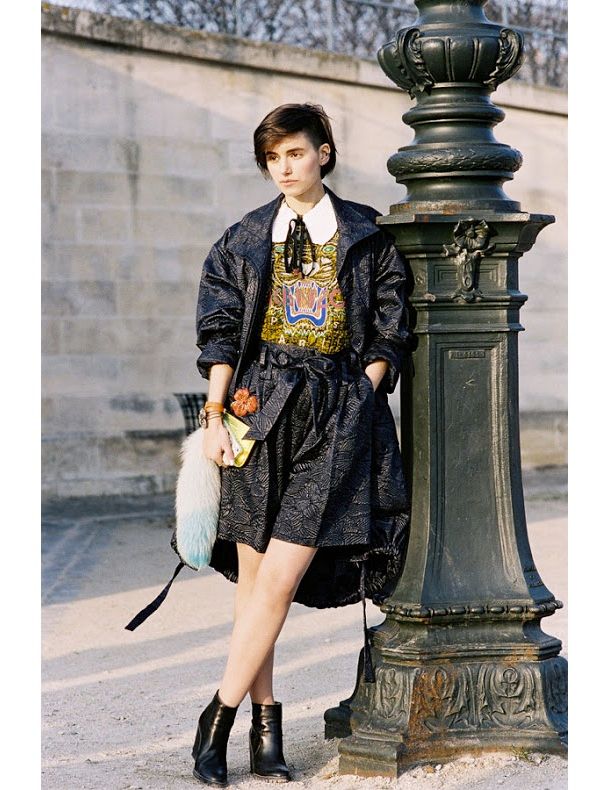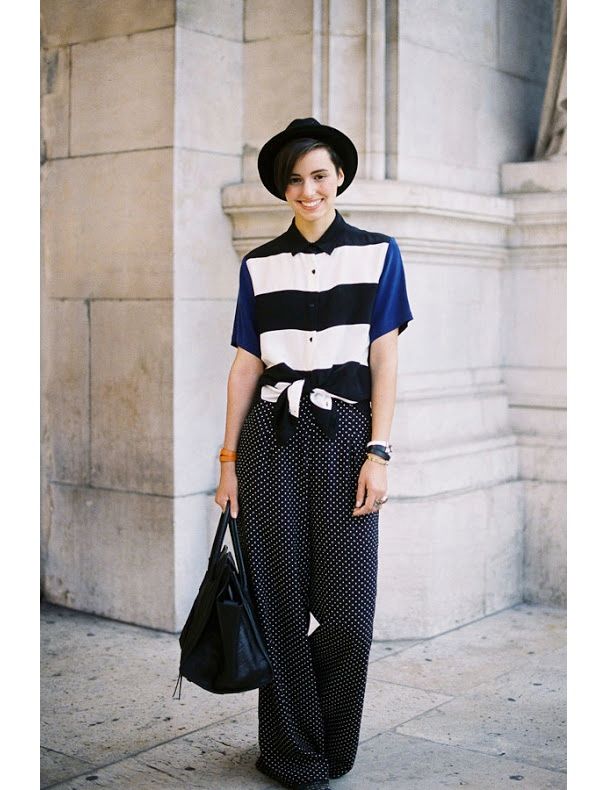 *To read more about Anne Catherine, click here.
*To check out her blog, click here.