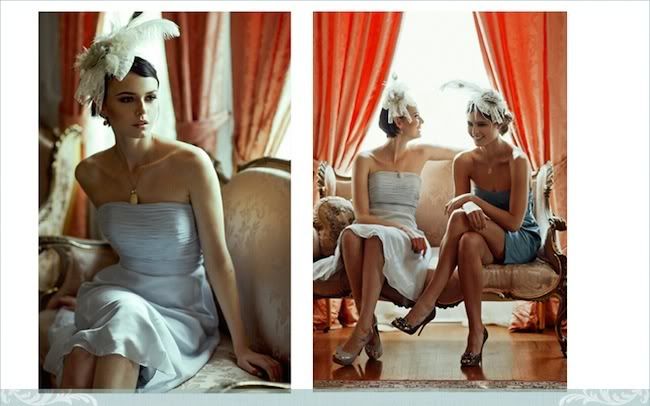 Something Blue
Not sure how familiar you guys are with Ruche, but they've been a favorite online shop of mine ever since I stumbled across their blog while browsing Liz's ever fabulous site,
Late Afternoon
. The hippie, boho chic vibe of the brand hooked me instantly, and I've been a fan ever since. I especially like their accessories and home goods, so imagine my surprise when an email turned up in my inbox the other day advertising the launch of their
bridal line
, entitled
To Have And To Hold
. You guys know I'm a sucker for a wedding, so I couldn't resist checking it out.
I fell in love.
The line is very glamourous and retro, obviously 20's-inspired with it's drop-waisted, beaded dresses, tea-length hemlines, and muted color palette of soft pastels. It holds true to Ruche's quirky aesthetic (described as 'vintage inspired boutique with a modern touch'), and the website also did a very good job of advertising in shooting a full lookbook and presenting it as an online magazine. It came complete with 'turnable' pages and some truly stunning photography.
The whole thing has a very vintage feel and was styled to perfection, complete with lace gloves, pillbox-inspired hats, feathers, and- of all things- a gramophone. With the most expensive item being the
Victoria gown
, which still manages to clock in at under a thousand dollars ($849, to be exact), the line, which includes dresses, shoes, purses, and accessories like jewelry and sashes, manages to be both lovely and affordable- it's sure to bring in new customers while maintaining a firm grip on their existing clientele.
Author's Note
: I love what J. Crew has done for the bridal industry. Beautiful, elegant gowns were once relegated to people who could afford to spend tens, if not hundreds of thousands of dollars on expensive designer gowns. Retailers like David's Bridal have been selling cost-efficient bridal wear for years, but only recently have brands really wised up to the untapped market (and moneymaking opportunities) within this niche. Bravo!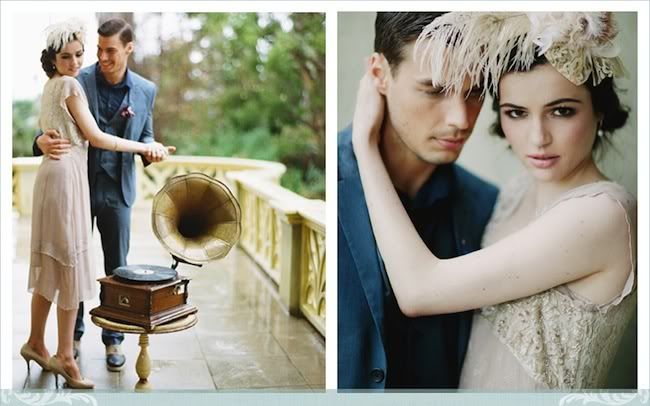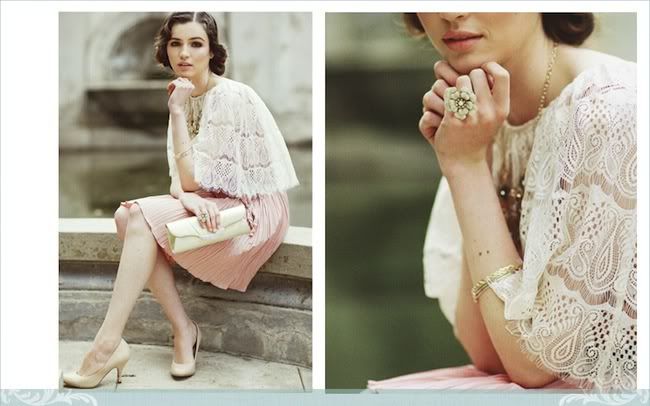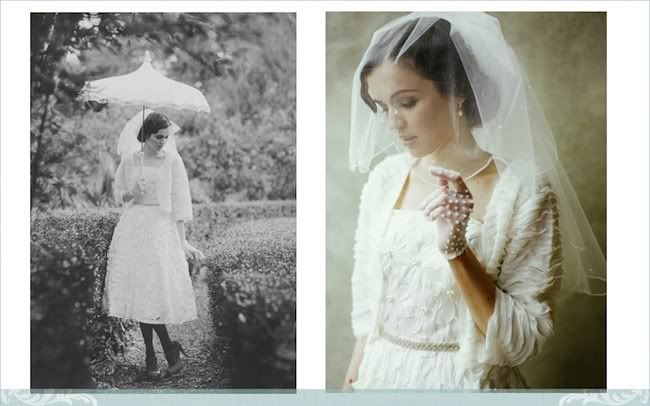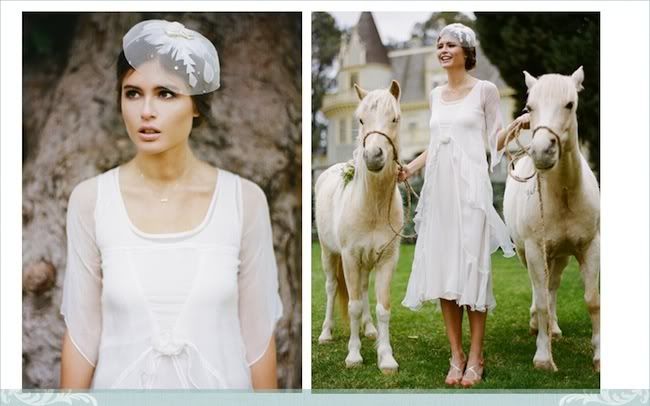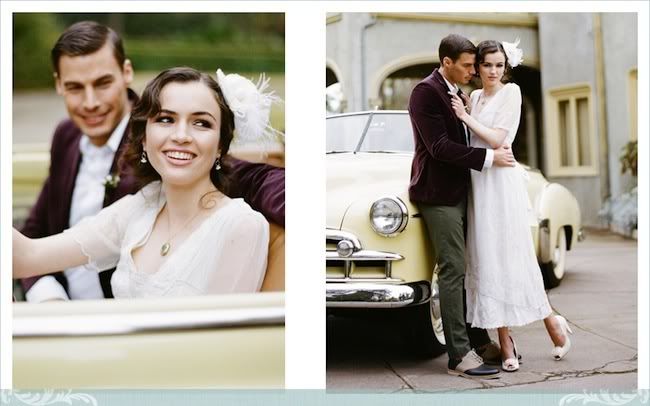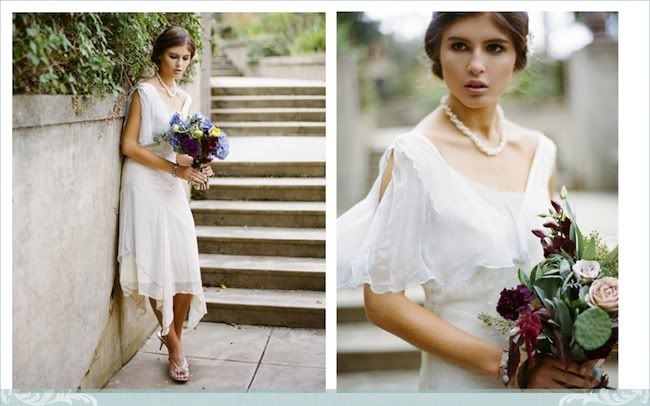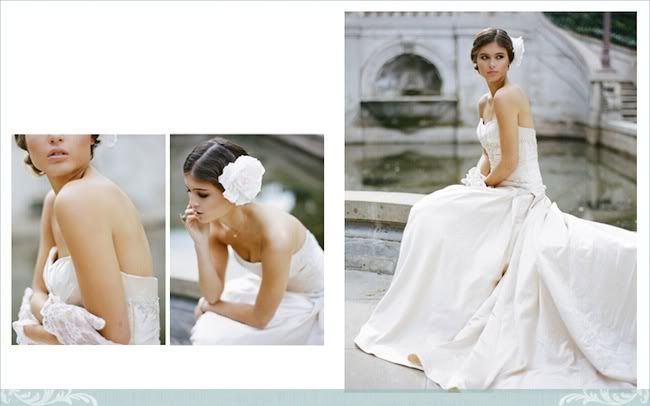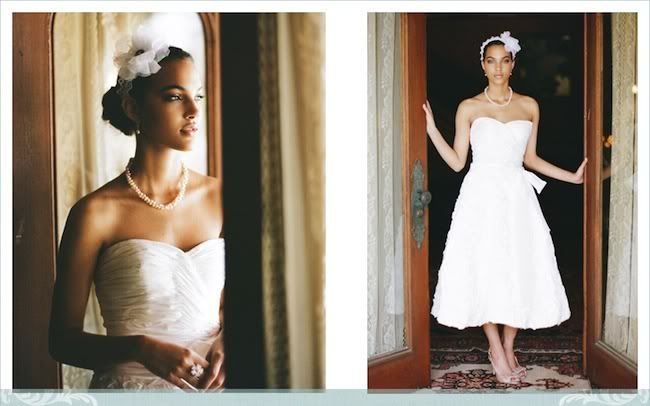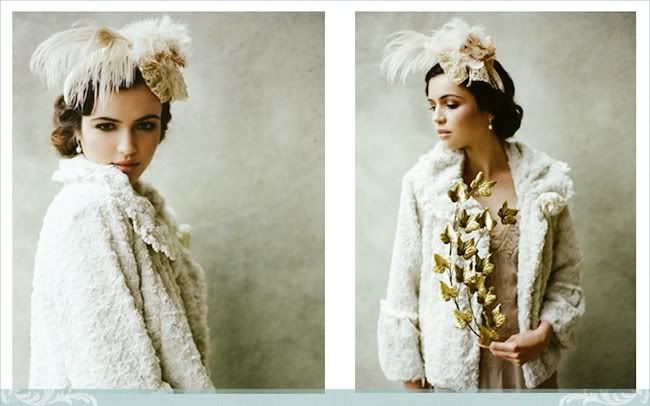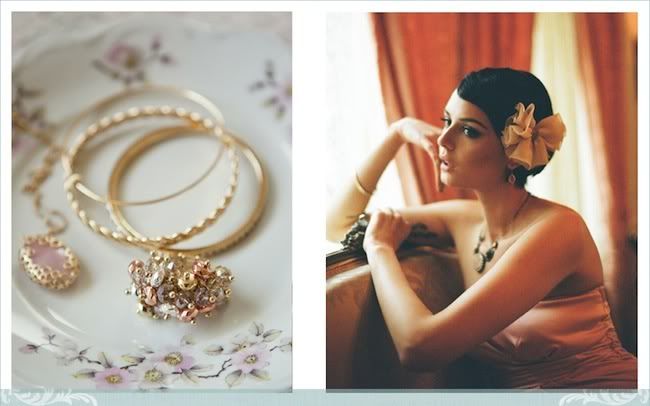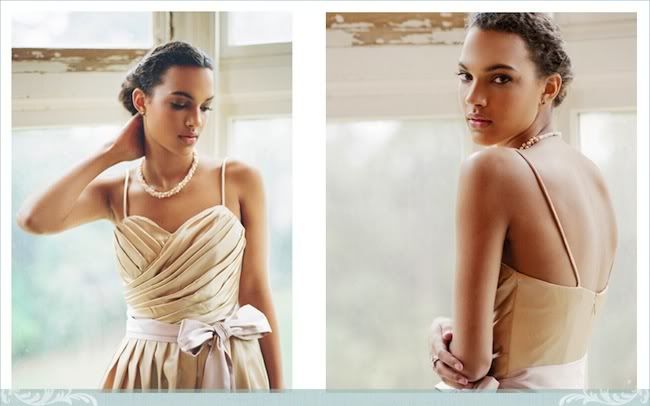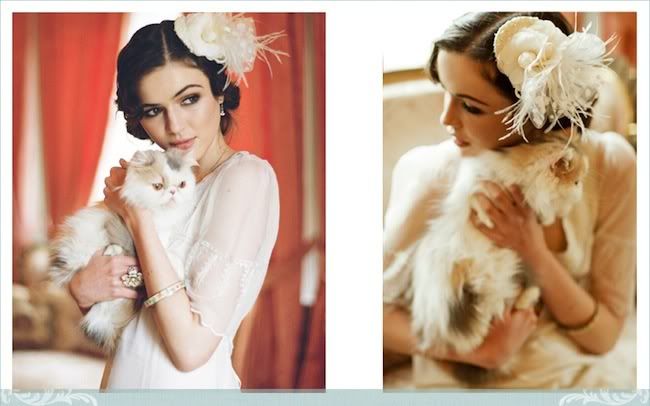 To view the magazine, click
here
.
To shop the line, click
here
.