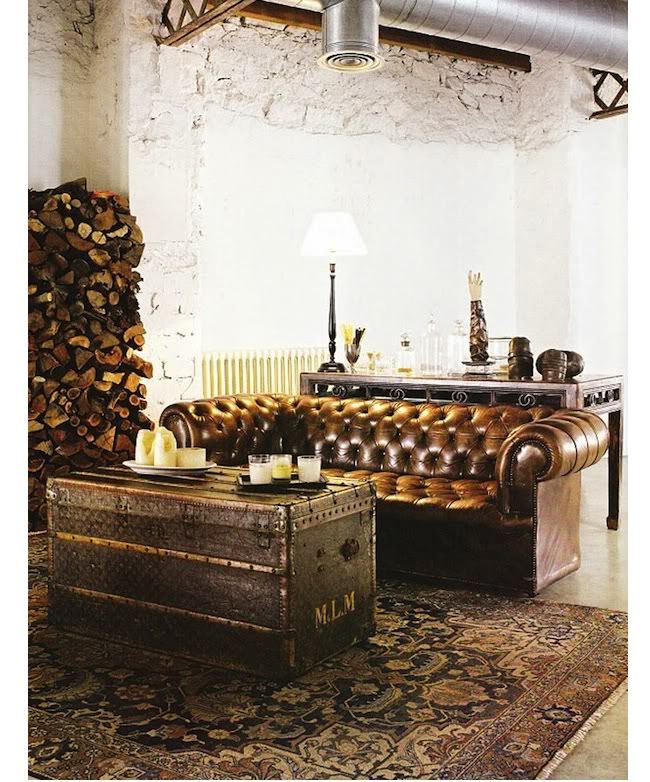 One big room, full of bad suitcases...
This post
over at
Song of Style
stopped me dead in my tracks. It's a blog I've only recently begun following, but the authors sense of style is something real special. This set of vintage
Louis Vuitton
trunks-- her mothers-- have been quietly migrating their way around her home and have looked fan-
freaking
-tastic every place spotted. I WANT ONE.
Stay Happy
.