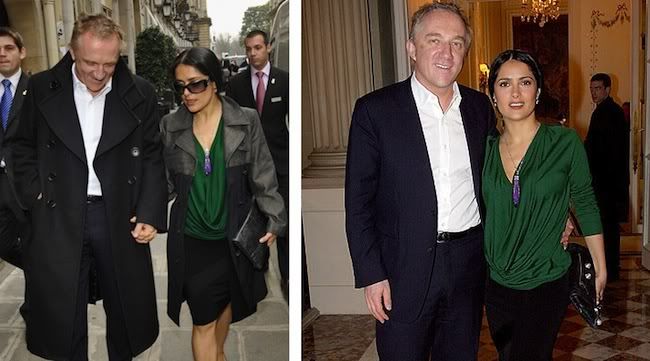 The Woman in Black... and Green
Fashion icon may not be the first thing you think of when you picture Salma Hayek (
and who can blame you?
), but somewhere between her breakout role in 1996's
From Dusk Til Dawn
and the birth of her daughter, the 46-year-old has really come into her own sartorially. It might help that her husband is billionaire
François-Henri Pinault
, the CEO of the company that own Yves Saint Laurent, Gucci, and Puma, among other brands.
With essentially unlimited access to all the high-end designers, Hayek is rarely seen in anything other than expensive brands. Her style, however, errs on the quirky side, as opposed to the conservative
ladies who lunch
looks that might be expected of someone in her position. She enjoys mixing and matching bright colors and patterns, as well as wearing fitted clothes that play up her voluminous bust and small waistline. There's also something very urban and chic about her style; items like leather dresses and one-of-a-kind shoes make frequent appearances in her ensembles.