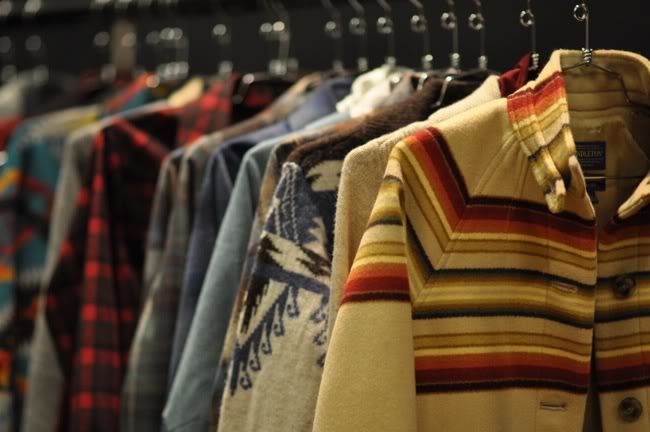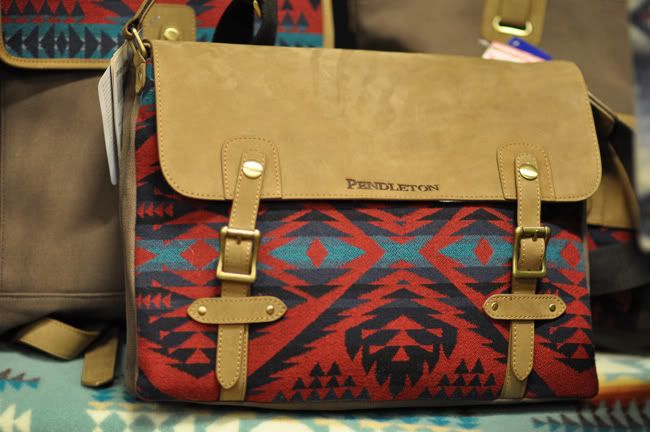 via
Dapper Lou
The bold, geometric print made famous by Pendleton (which I blogged about
here
) has been popping up EVERYWHERE recently, on everything from outerwear to accessories. While this trend has been quietly gathering steam for a few years now, I have never seen the ethnic print so prevalent on the streets, or incorporated in so many different ways into so many different styles. Male blogger Dapper Lou and
Jessica Quirk of What I Wore
, for example, are both known for their tailored, preppy style-- and each gave the unique print a fresh spin by utilizing it in the smallest of doses. Dapper Lou featured both Pendleton bags and button-ups on his blog and, in one of the smartest and most cost-efficient ways I've seen to implement a trend, Quirk carried a cheap iPad case as a clutch.
Another Jessica, of
tuula
wore
these Sass & Bide shorts
last month; they are a rather fanciful take on the trend, with elaborate embroidery and brighter-than-average colors. While Pendleton's and similar prints tend to work in a Western-tinged, primary palette, these funky shorts use fuschias and teals in place of muted reds and blues. Some might consider it cheating, but I liked the way she switched up the trend and think that may be one of the best ways to wear Pendleton print in real life, especially if you want to avoid looking like every other hipster in Williamsburg. (Unless you are a hipster in Williamsburg. In which case,
carry on
.)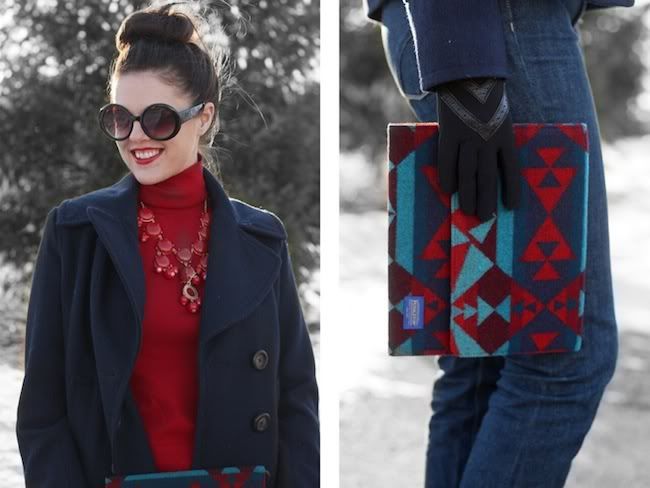 via
What I Wore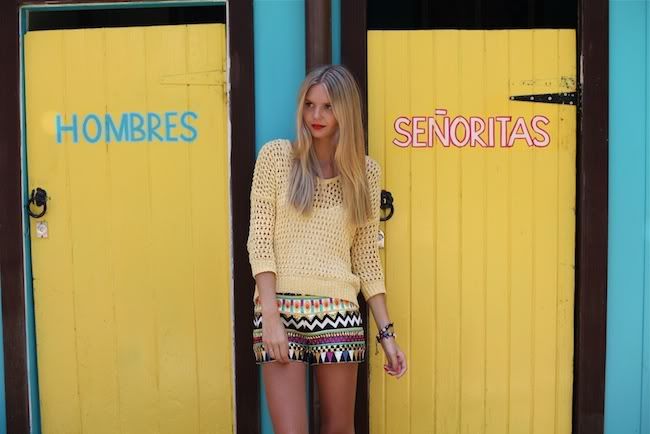 via
tuula
My absolute favorite Pendleton item of the moment has got to be
this jacket
, which is currently more than 50% off over at
Urban Outfitters
. The colors are bright and fun, and, while it may seem pricey, you're actually getting quite the bang for your buck there...
this Pendleton bag
, similar to the one photographed by
Dapper Lou
, retails for $165! Urban also has
this bag
, $69, and
this EXTREMELY cute wedge mule
, for a whopping $59. I really like the mules' quiet red, blue, and white color scheme, and a similar vein is taken with
this Forever 21 cardigan
, $17.80. If you want the exact shorts Jessica wore, you can find them here, but, be warned- they're $485.
These
pretty, silky shorts by Ecote would be a much better value, at $49.
Pendleton Santa Fe Jacket
, $150