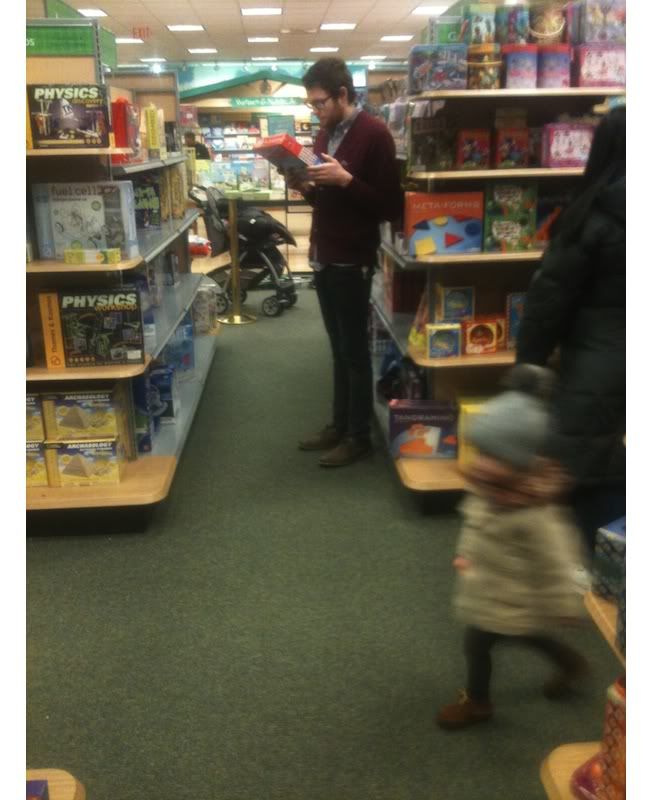 Daddy and Me
I saw this VERY stylish toddler with her equally sartorial father in a Barnes and Noble in Park Slope, Brooklyn this past weekend.
I still wouldn't live there but
Downtown Brooklyn has definitely become THE place to be for young, hip couples with small children... there were so many stylish parents with equally adorable kids I had a tough time picking one set for this post. I decided on these guys because I love her fuzzy hat and his
awesome
burgundy Lacoste vest.