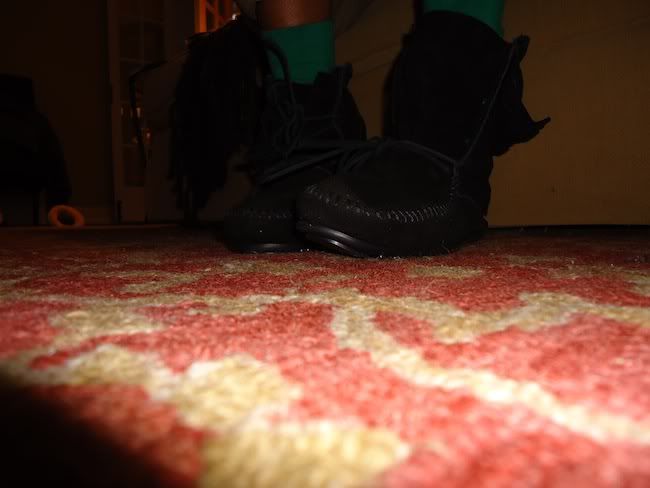 Just Call Me Pocahontas
So this past weekend was INSANELY busy for me! My mom's birthday was January 14 so she came up to New York for a nice long weekend of
being completely fancy
. There was dinner and a play and
Guerlain
and a really, really, REALLY cold day in Soho, where my wonderfully lovely mother bought me these babies. Yup, you read that right, it was her birthday and she bought ME a present.
I heart her
.
I also heart these boots! They remind me of a pair I had a lonnngg time ago, which were a knee-length pair
kind of like these
. These all-black ankle booties are a little more mature, and more versatile, for sure. The suede is also super comfy and warm, an ideal option for winter... I'm not exactly sure how people wear these boots outside in the summer. I'd much prefer an open pair
like this
. (Which are still on my wish list, but, sadly, sold out in my size. Any idea where I could get another pair?)
What do you guys think?