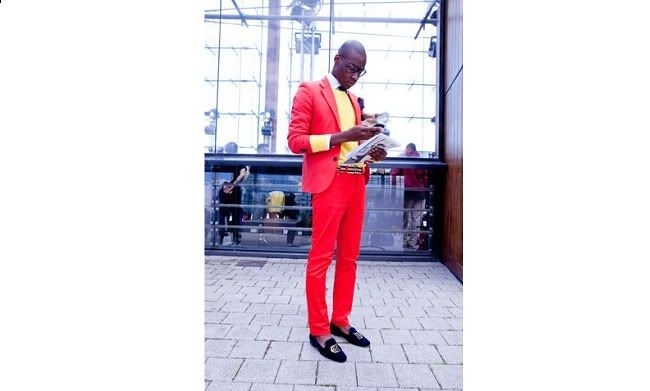 Anything you can do, I can do better?
Ok so one of my followers has complained that my
Thursday Style Icon
posts can be a bit bland sometimes... that I have a tendency to gravitate towards young, funky, and creative types with a 'New York' sense of style (her exact words). She went on to ask me why weren't there more of the older fashionistas, like
Sheikha Mozah bint Nasser Al-Missned
, or the men? I replied that it's difficult to find older women with a good sense of style; most of the women I see over the age of 35 either
swing towards matronly
,
seem trapped in an I'm-trying-to-be-young phase
, or are just plain over-the-top ridiculous in their attempts to be fashion-forward (
I'm talking to you, Daphne Guinness
).
Carolina Herrerra is one of the few prominent women in fashion that manage to always look sleek, fashionable, and age-appropriate, but she basically follows a uniform of
simple white button-up/balloon skirt combo
. Where ARE the older women comfortable in their skin and doing fashion their way? And 35 isn't necessarily older, either... it's just REALLY hard to find women that are cool and unique once they get past a certain age. The post on the Sheikh has some of the most comments of any on the blog, so it's a topic you all are certainly insterested in. Any suggestions?
As for the men... well, I'm a woman, so I definitely cater to a more woman-based style on the blog. Would you guys like to see more men and men's fashion featured? The reader directed me to
this article
on
The Huffington Post
website, and, I have to say, the men DEFINITELY did it up for Paris Fashion Week. While there is a tendency for the women to gravite towards most of the same things for the shows (
maxi skirts
and
flared jeans
come to mind), the men seemed more able to display their personal style and creativity in their outfits, not necessarily what's 'on trend.' So, without further ado, I present to you some style snaps of the boys for this weeks
Thursday Style Icon
.
And, yes, that's definitely
Kanye West
. Have you guys heard that
Australian Harper's Bazaar fashion editor Christine Centenera is consulting on his upcoming line?
He's set to be debuting a Spring/Summer 2012 colletion veerryyy soon... keep your eyes open for that.