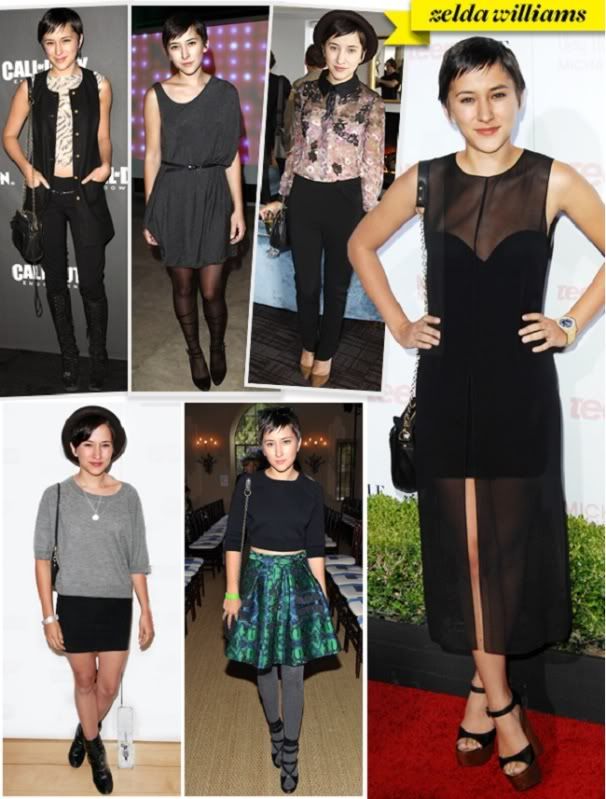 via
WHO WHAT WEAR
'
My Mac does occasionally like to play games with me, such as 'Hide the Dock', or 'Haha, random application quit'. However, I have dropped it a number of times. It could just be exacting its revenge.
' ~ The sharp wit of Zelda Williams
Who would have thought that actor and comedian Robin Williams could have such stylish progeny? His daughter, aspiring actress Zelda Williams, only has a handful of movies under her belt, but has managed to be a fashionable fixture on the press circuit and at various events lately. Her chic and laid-back style garnered her 'Girl of the Month' from style site
WHO WHAT WEAR
as well as a spot on
People Magazine's
list of 100 Most Beautiful People. She is definitely a standout from the other young starlets with her cool and quirky style, and for that reason, the 21-year-old is this week's
Thursday Style Icon
.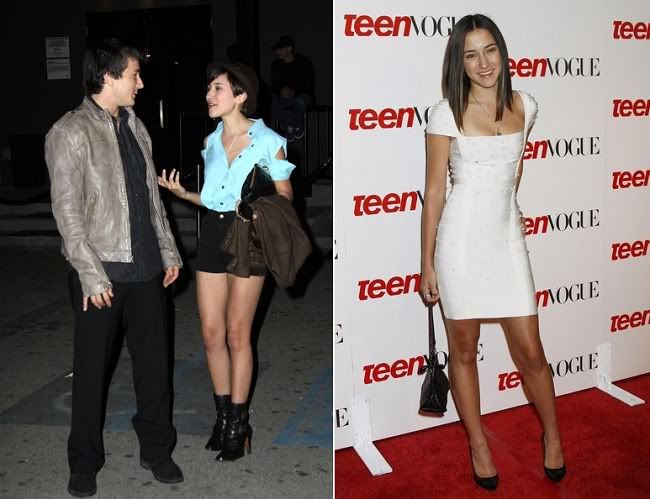 She's made appearances at everything from
Teen Vogue
's annual Young Hollywood Party to the launch party for the new 'Call of Duty: Black Ops' videogame (a self-professed gaming aficionado, she was actually named after the character of Princess Zelda in the 'Legend of Zelda' game series- a favorite of her fathers). But no matter what the event is, Williams always looks put together, displaying her trademark use of minimalism and sleek separates.
Not one to be caught in a simple party dress, Willaims often pairs youthful frocks with statement-making accessories like belts, tights, and interesting shoes. She also recently cut her hair into a short cropped 'do,
a la
one of my favorites,
Emma Watson
, and ever since, has been sporting sideswept bangs and a number of hats with her ensembles. But what I like most about her fashion sense is that it's crafted on basics, not built around edge or sex appeal. We all own a pair of good black pants, a white button-up, and a colorful blouse or two (and if you don't, you should), so we can all recreate looks as simple and chic as these.