XOXO... B and S
This past weekend, I attempted to escape the freezing temperatures, gale force winds, and inches of snow lambasting New York City by heading out West with one of my best friends. We decided to celebrate the long President's Day weekend with a short trip to Los Angeles, just in time for the All-Star game in sunny Southern California. Or, at least, we
thought
we were going to sunny Southern California. Little did we know, we would be greeted with pouring rain- RAIN- and temperatures in the 50's. Ah, such is life.
Check the view from the plane: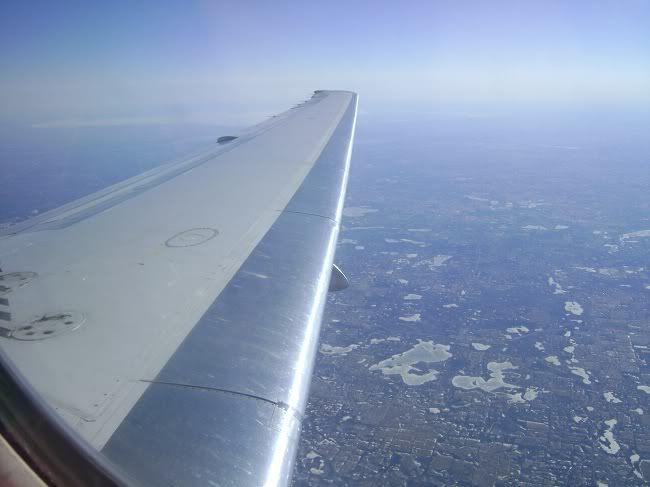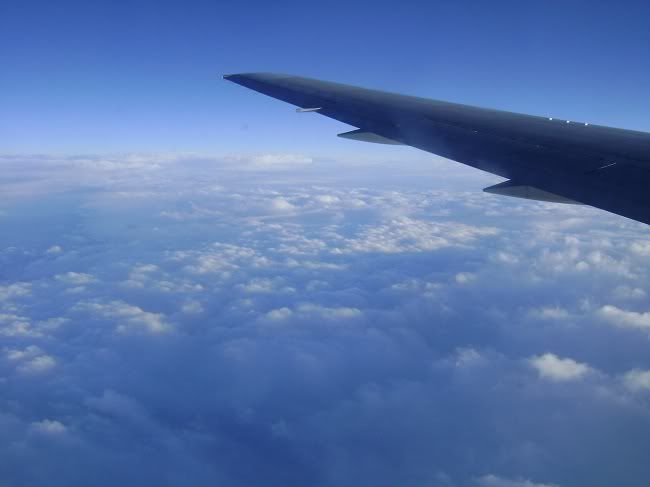 After what amounted to an entire day of travelling, I arrived at LAX at 5pm Saturday night, and, while it was warmer than the East, it seemed I did not escape extreme precipitation. Why can't a girl just get one regular, sunny day this winter? We immediately headed to the hotel to shower and dress, then head out to downtown nightclub
Les Deux
, where I wore
this Forever 21 dress
. By then, the damp weather had caused the temperature to drop, and I was shivering in the open air club (even though it had been encased in a greenhouse like plastic tent). Although a few drinks still couldn't stop my teeth from chattering, I had a good time. That is, until we left the club.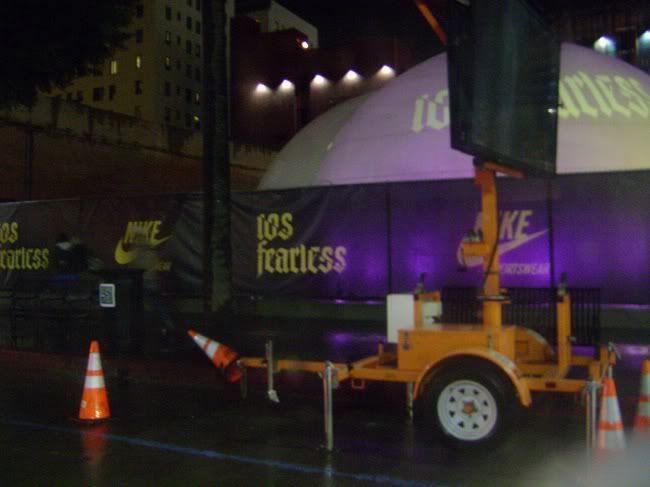 Los Fearless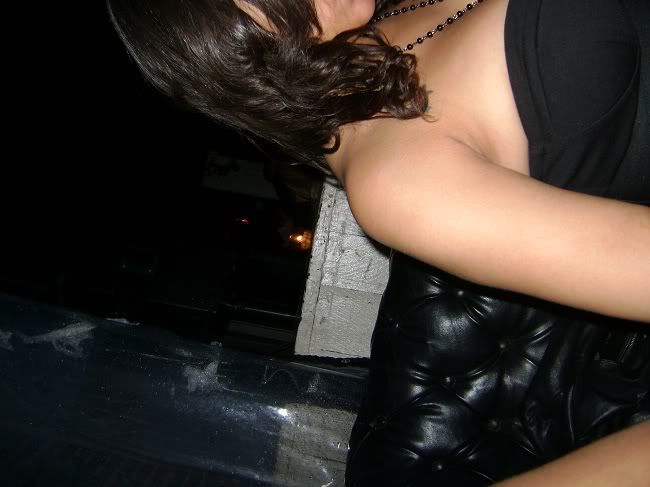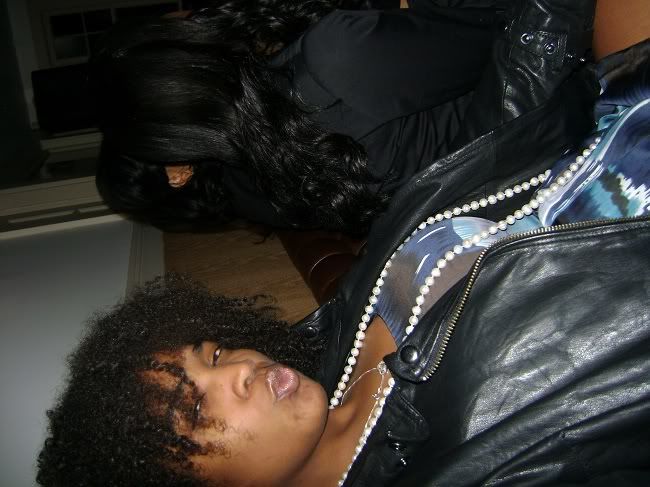 We had just pulled out of the parking lot when another car hit us! An elderly woman in a 1960's Volvo made an extremely wide right turn onto our street and, instead of angling her car back into her lane, headed right for us until she smacked into the front of our rental. The already bad situation got even crazier when she then attempted to flee the scene and drive away!
My friends hopped out of our Jeep and chased her down in bare feet (yup... they left their heels in the car and all that), holding onto her car door. So what did she do next? Got out of her car, took a look at the damage, and RAN AWAY! She bolted, abandoning her car in the middle of a busy intersection. My friends and other onlookers ran after her again, getting a hold of her about a block over as we waited for the police to arrive. Let's just say that she was CLEARLY intoxicated.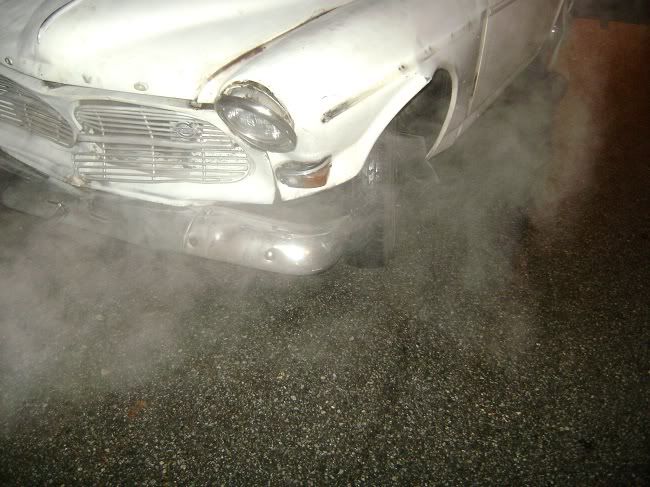 Her car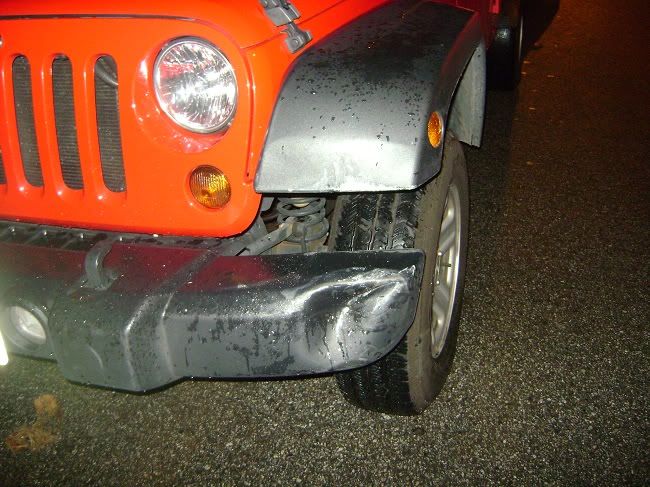 Our car
We filed a police report and switched out the rental that evening (and she got arrested for drunk driving and attempting a hit and run). The following day wasn't nearly as eventful; I awoke to a crystal clear morning with slightly warmer temperatures, so we decided to take a little trip to Inglewood to visit friends of my bff. We ended up staying there the entire day.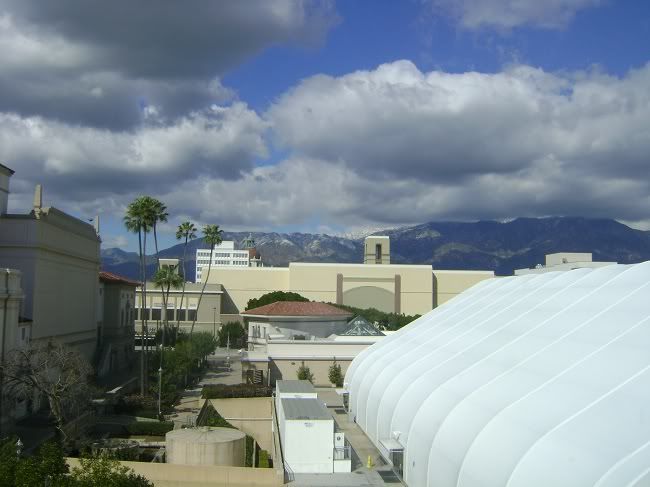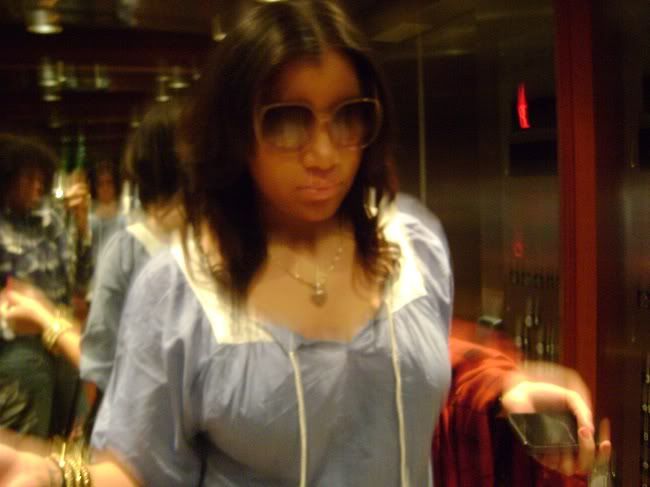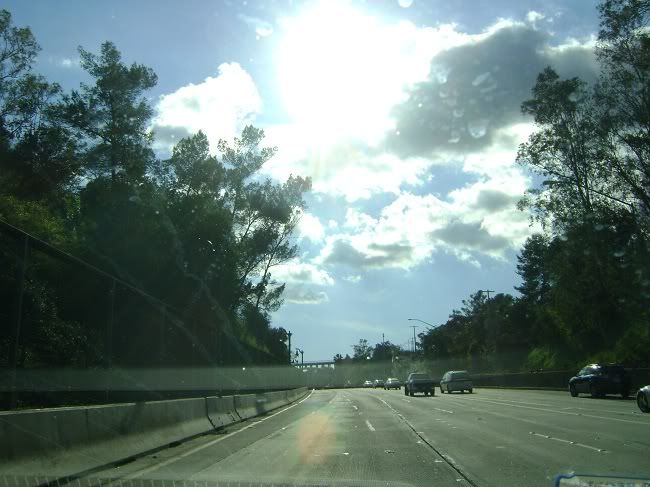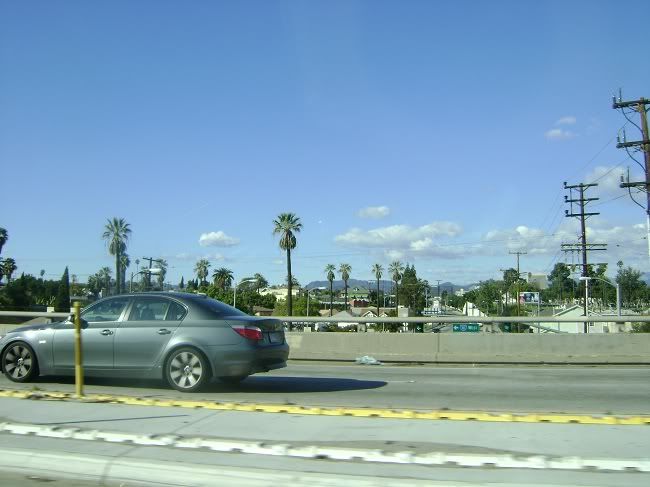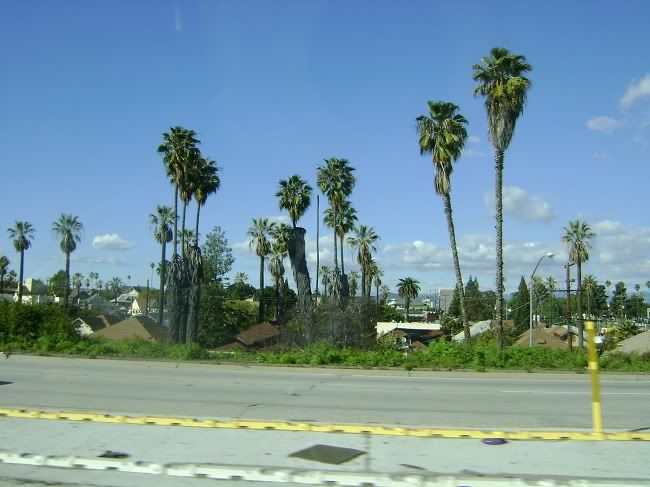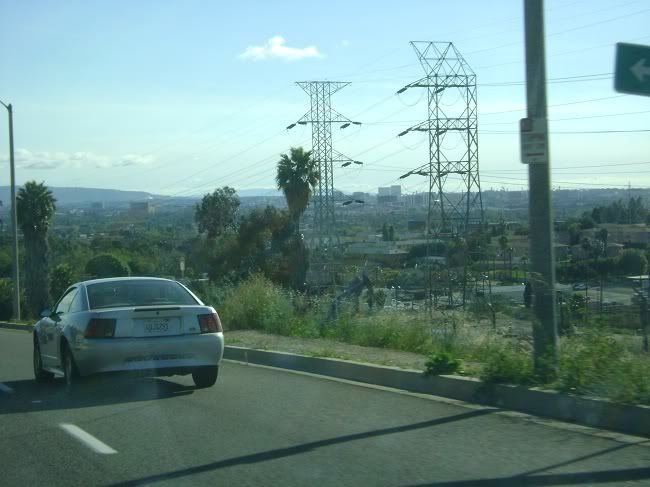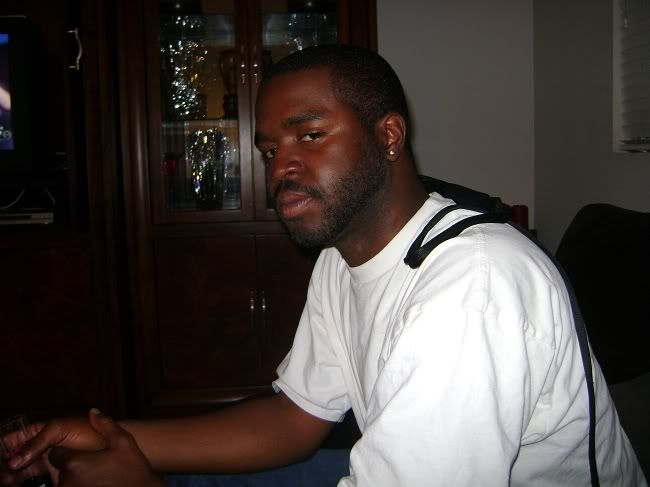 The BFF's friend Carlton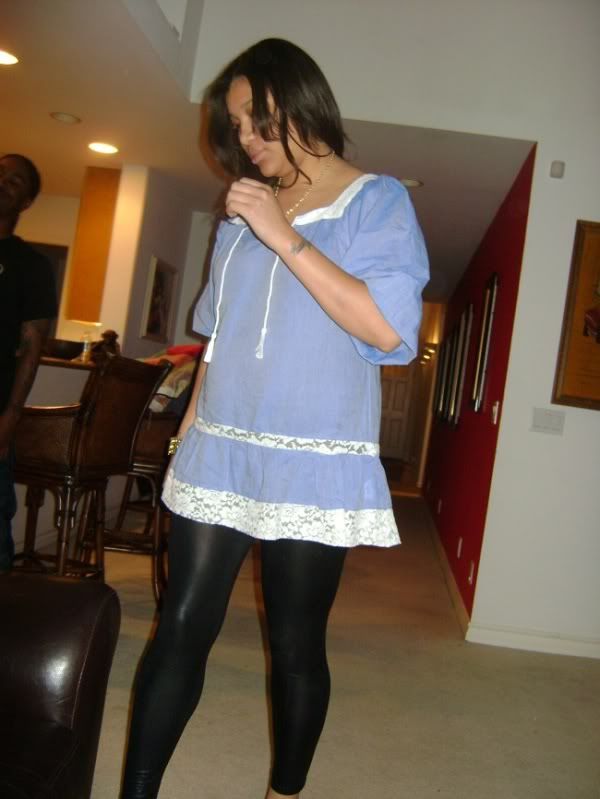 Heidi Goes To Harlem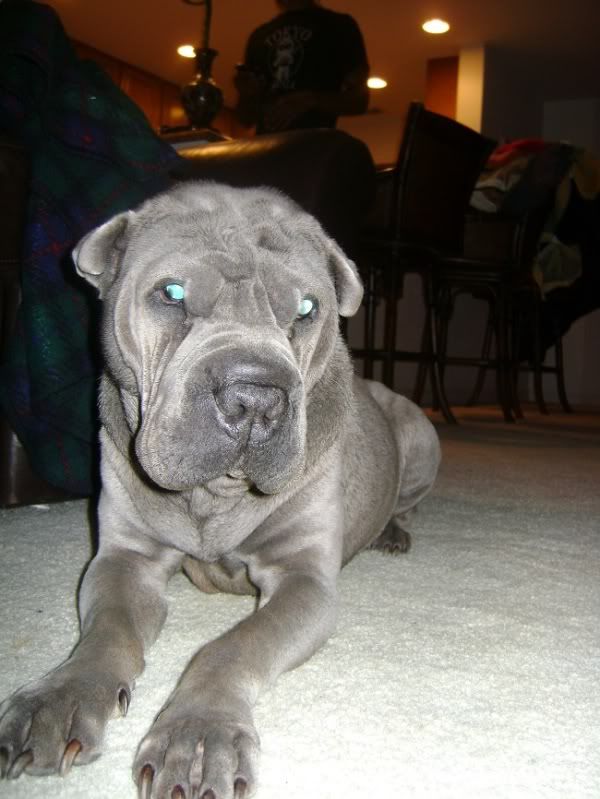 Scrappy
I wanted to look like 'California' but not typically Californian... so instead of going for the beach bum, hippie California girl, I went the opposite direction with a buttoned up, blue plaid shirt and
my flared jeans from Forever 21
. They were sooo comfortable, and I love how it looks polished without being fussy or buttoned up. This look could have taken me a lot of places, and it's probably a combination I'll definitely keep in my back pocket for later use.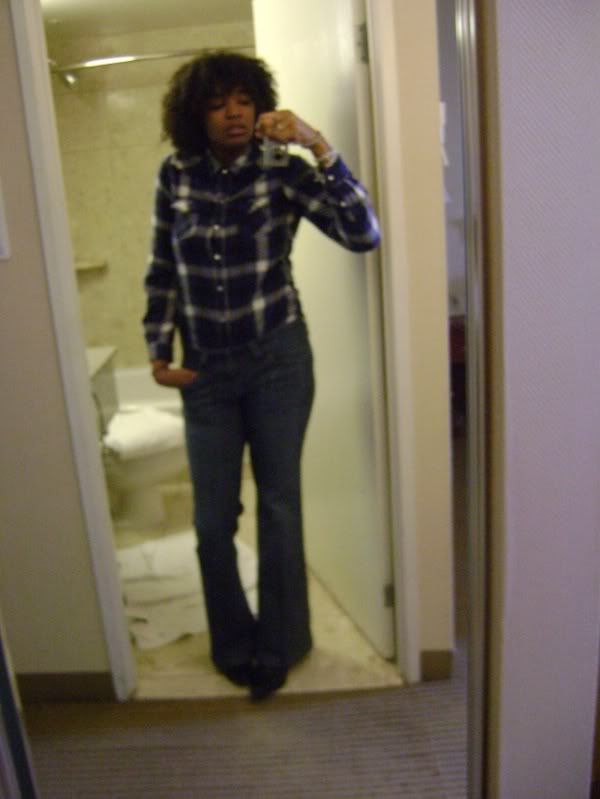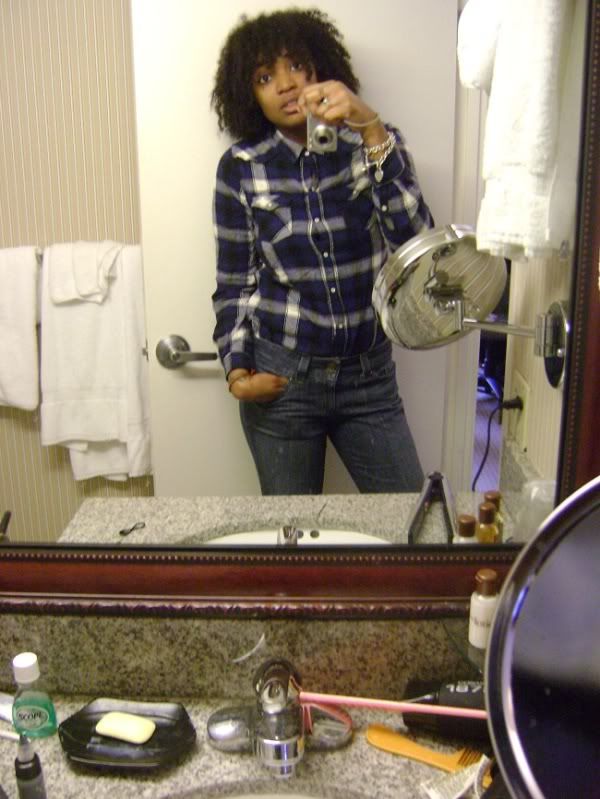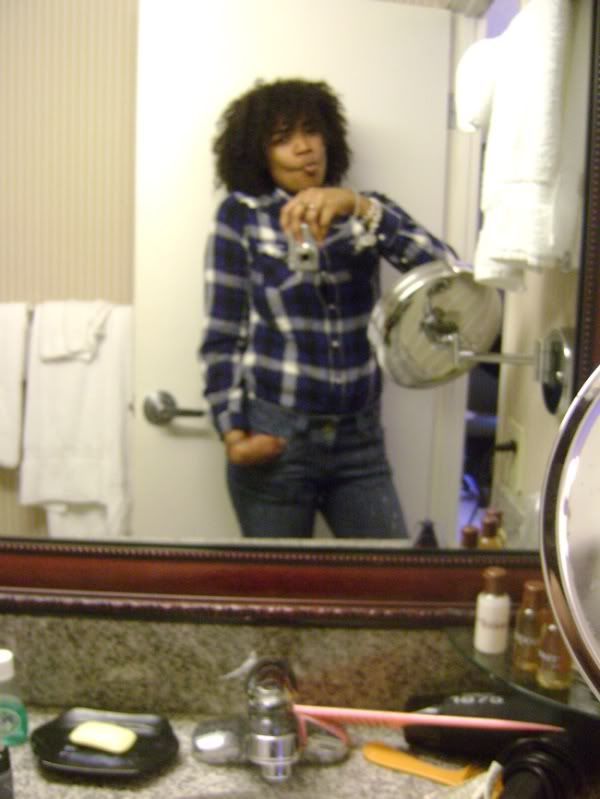 I left on Sunday afternoon, after a whirlwind visit with my friend Kenneth. Of course, it wouldn't be a trip if I didn't leave something behind, and I managed to forget my camera charger in the hotel, forget to gas up the rental before I returned it, AND forget my luggage in my rental (we had to double back and I made my flight by just the skin of my teeth).
All in all, though, it was a great trip!