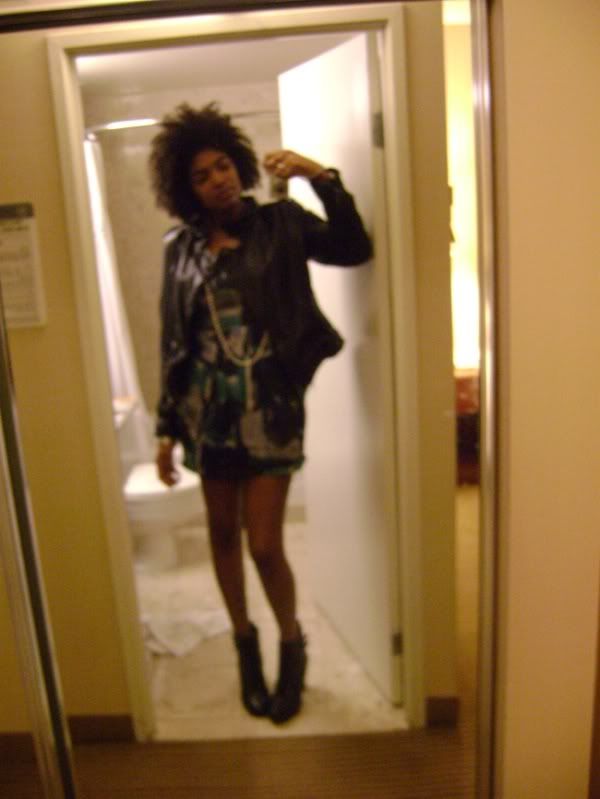 Everything is still a blur...
Sorry I'm a little late, people... I was in Los Angeles for All-Star Weekend and am still trying to get my bearings back here on the East Coast. I do have what I hope is a pretty fun
Brand New Monday
for you guys, though: this insane abstract print dress from Forever 21.
As soon as I saw the dress on the website I thought, 'I have to have that dress!' It had an interesting shape that was downright modest for F21 clothes, and the scoop neck and capsleeves didn't resemble anything I had in my current wardrobe. I also thought the blue and green watercolor print was extremely flattering and made the dress appropriate for just about any occasion. I wore it out to club Les Deux in downtown Los Angeles, but I could also see myself pairing it with tights and boots/heels for a more modest event. Plus it was a steal at only $23!