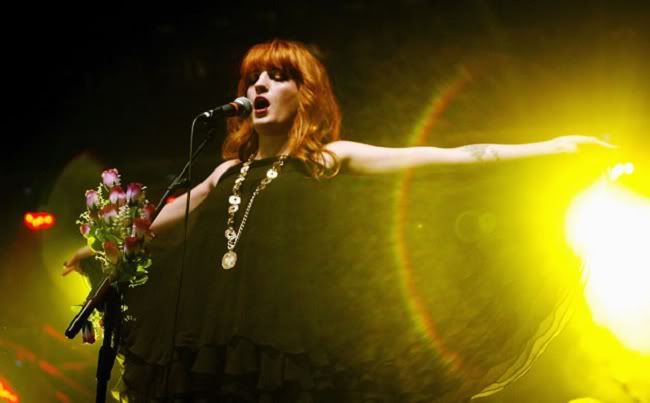 You've gotta hand it to the girl: She always makes you feel something.
~ Spin Magazine on Florence Welch
I have been on a total
Florence and the Machine
bender lately, so who better to pick for this week's style icon than effervescent redheaded lead, Florence Welch? The 23-year-old Londoner has been wowing audiences and fashionistas alike with her powerful, soulful voice, designer couture ensembles, and ever-rotating live band, known as the Machine.
In Elie Saab Couture Fall 2010, via
Red Carpet Fashion Awards
Florence and the Machine began performing in 2007 and quickly became local favorites in London, where they played taverns and bars before landing the 1-2-3-4 Shoreditch Festival and a spot on radio show
BBC Introducing
. Quickly elevated to cult status after appearing on the
Introducing
show, they played many other concerts, tours and music festivals in 2008 before releasing critically acclaimed debut album
Lungs
in 2008. (Florence is also now up for Best New Artist for the 2011 Grammy Awards.)
This is a bold girl. Everything from her hair to her make-up choices to her tattoos indicate that this isn't someone who ever shied away from the spotlight, and her sartorial inclinations are similarly daring. She can be seen in a gold metallic jupsuit one day and a sweet, Peter Pan-collared dress the next, so I'd describe her style as romantic, ethereal-yet-gothic with a smidgen of
Space Odyssey
and a whole heap of David Bowie rock and roll. (I know that was a lot of adjectives in one description, but I don't think she'd have it any other way.)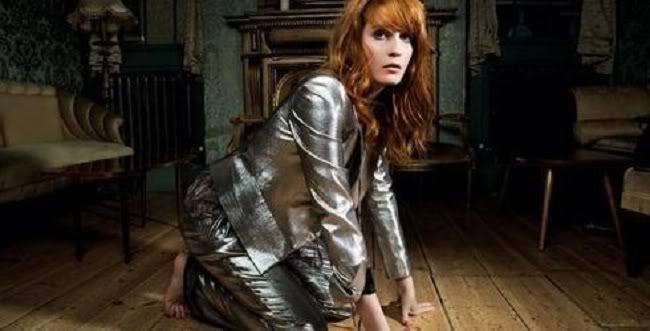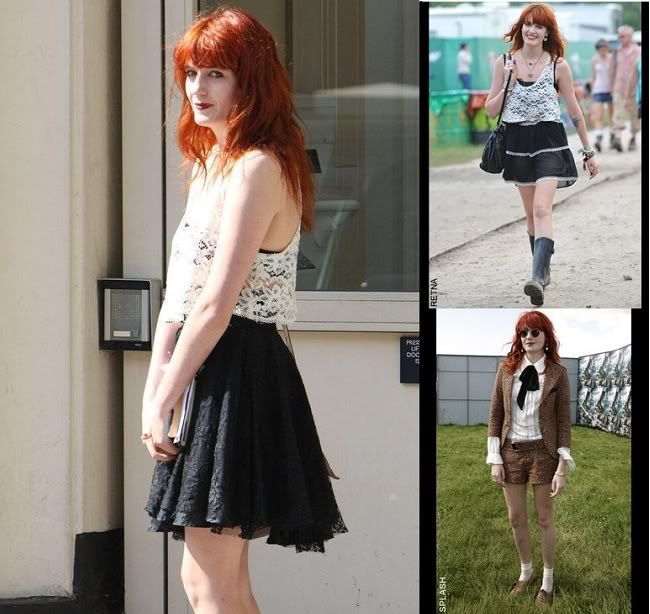 Florence has become known for her performance and red carpet outfits, but her everyday wear is just as eccentric as her performance pieces. She seems to favor ruffles, short skirts, hot pants and retro shapes for her time off- reminiscent of an edgier, less costume-ish version of Katy Perry. But then again, anyone with lyrics like 'I drag my teeth across your chest to taste your beating heart,' can't really be lumped into the same category as Katy Perry, can they?
More pics: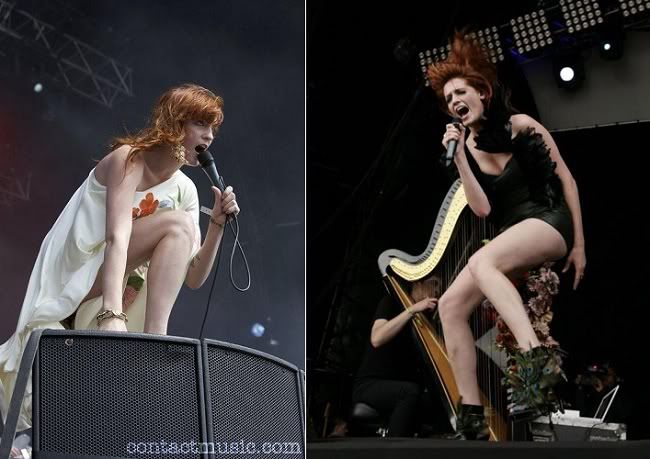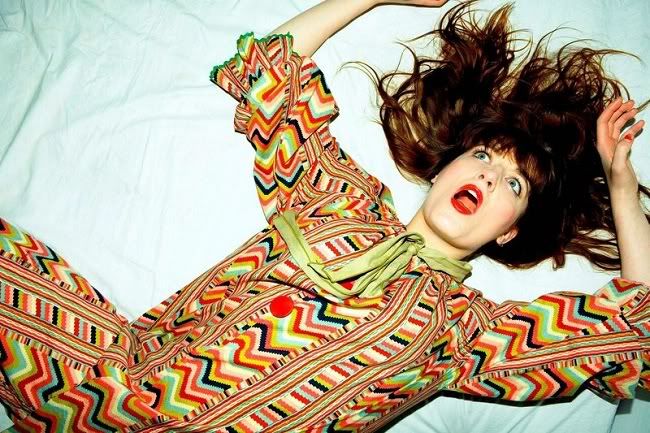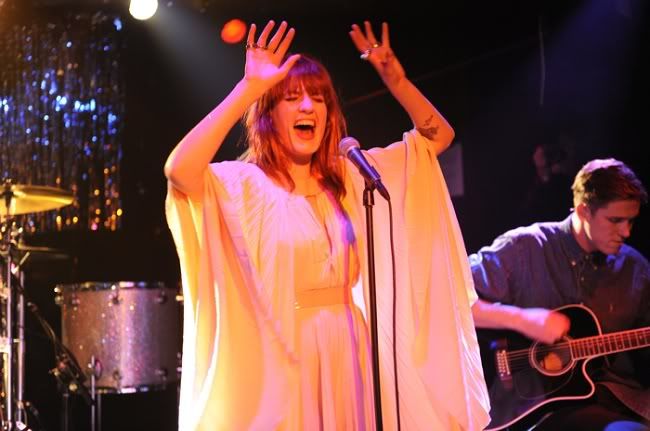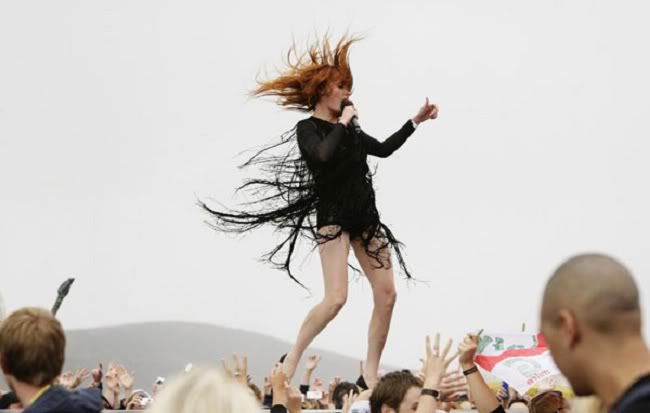 And for your listening pleasure:
Live! This is how she sounds LIVE! Amazing.