HM Advertisement
Fashion is nothing if not cyclical, and one trend that doesn't seem to be going out of style any time soon is that of females borrowing their fashion cues from the boys. In the 80's it was all about boxy blazers and huge shoulder pads, and the 90's were oversized sweaters and baggy boyfriend jeans. This season, formalwear is being hit with the androgyny train, and designers from
Dries Van Noten
to
Jason Wu
are getting in on the action.
Alexa Chung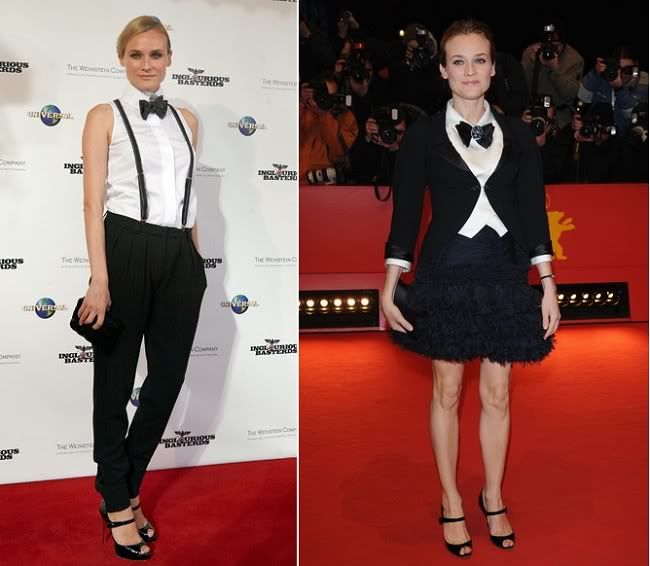 Diane Kruger
Chic celebrities Alexa Chung and Diane Kruger both recently appeared on red carpets in menswear-inspired fashion. The thing I find interesting about both looks is that they featured prominent accessories like bow ties and suspenders with cigarette-cut black trousers- all feminized by girly make-up and hair.
On the flip side, at different events they both wore their flouncy A-line skirts with shrunken blazers and feminine touches. Pale pink, flowers, and feathers are the types of things that just never stop being girly, no matter what you pair it with. They also both played around with textures, with Chung patterning her entire skirt suit and Kruger wearing black, ruffly tiers on her skirt. The resulting mashing of boy meets girl is fun and flirty, but grounded by the seriousness inherent in most formal menswear.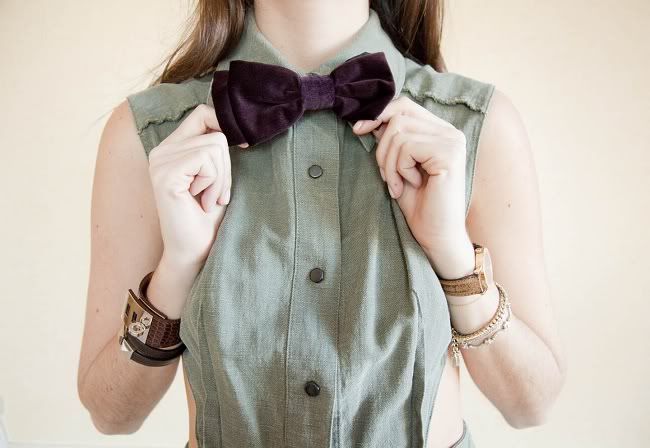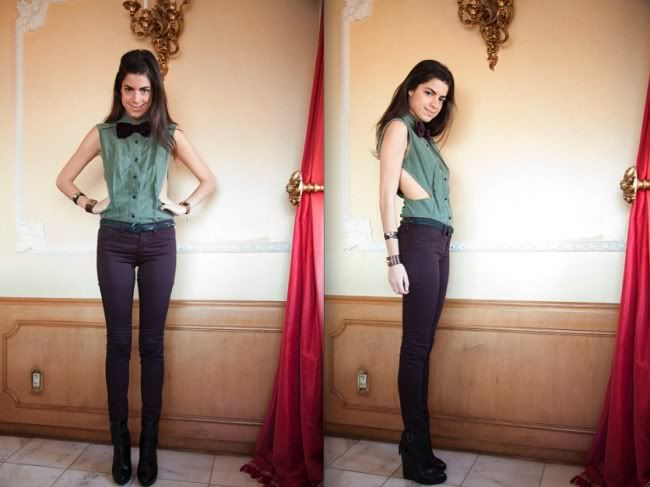 The Man Repeller
If you're interested in trying this trend out, take cues from both the celebrities and the fashion bloggers and mix up those XX and XY chromosomes. Instead of wearing your favorite little black dress AGAIN to that cocktail party, try out a pair of black skinny pants, a white button-up and a bow tie. Apparently the new frontier of trouser pants are
treggings
(trousers + leggings), so give this $44
pair from Delia's
a try. The same combination of dress shirt/suspenders/bow tie can also be worn with pretty much any type of skirt, though I'm partial to the clean-cut look with a more full bottom half.
Urban Outfitters has a huge selection of
ties
and
suspenders
to complete your look, but even if you don't want to go the hipster route, you can pick up manly accessories at any formal meswear store. I also am in love with this $28
Bow Tie Necklace
, also from Urban Outfitters. Blazers with these kind of outfits amp up the wow factor, but the fit is key; if it's too big or too small, you throw the proportions off and you either end up looking like you got into your little brothers closet or like you escaped from 1983 (I am NOT a fan of strong shoulders). And always, always look for femimine details, like color, pattern, or interesting textures (lace, brocade, etc).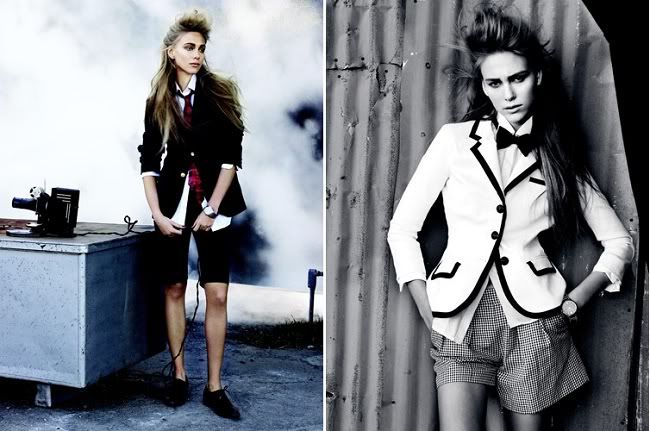 via
Marie Claire
All images via
The Man Repeller
,
because im addicted
, and
Red Carpet Fashion Awards