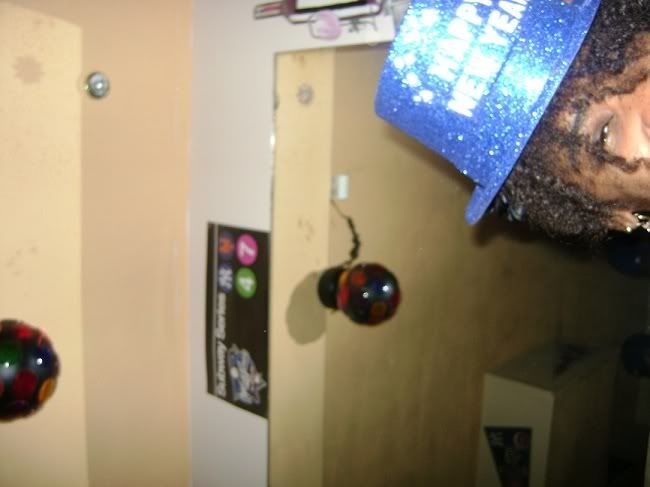 Happy New Year
Hello, all! Welcome to January 3, 2011... in honor of this brand spanking new year, this week's Brand New Monday is ushering in 2011 with an entirely new outfit. While a very long and photo heavy
Official New Years Eve
post will be coming sometime this week, this first post of the new year and the new decade (woot, woot) features just the clothes that wore me into 2011.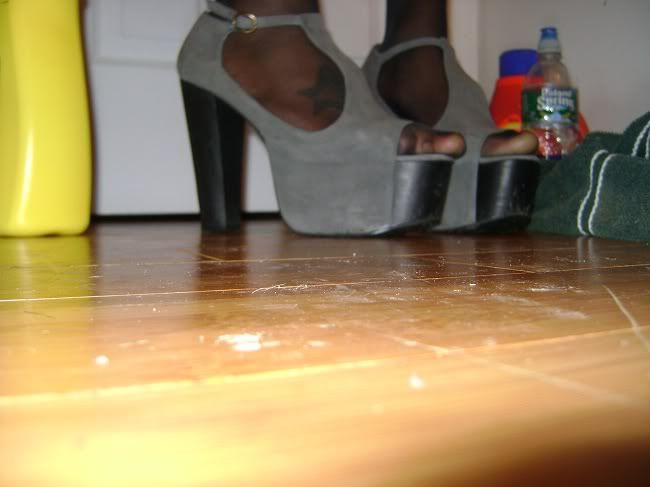 The dress is a simple one, from H&M in downtown D.C. I picked it up while shopping with my friend (
in this post
) for a price so low I might not be able to reveal it to you without seeming cheap. It was flirty, fun, and, most importantly, comfortable, which is why it won out over my
other two possibles
. The sequins on the skirt-and-top combo were itchy and the jumpsuit was in danger of a Janet Jackson-esque catastrophe.
And the shoes. Ah, those beloved Jeffrey Campbells. Also brand new, they were about five inches tall yet were as comfortable as walking on clouds. I spent an entire night running around a half-frozen, snowy New York City and I didn't faceplant once. And I fall down the stairs even when I'm sober, so that's saying something. I let the dress play center stage, accessories with some gold chains and a rose headband.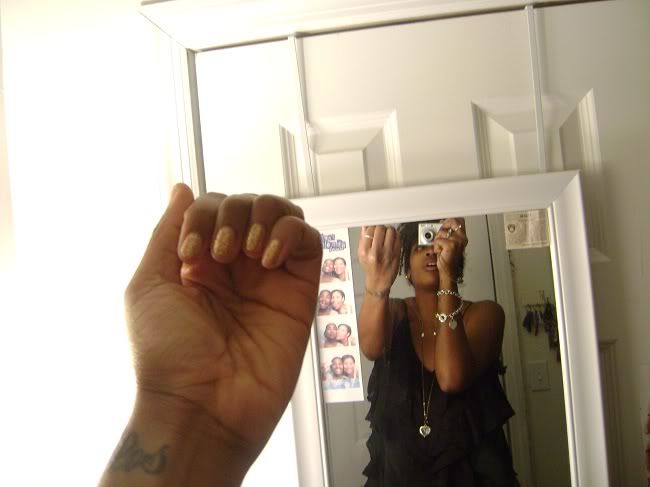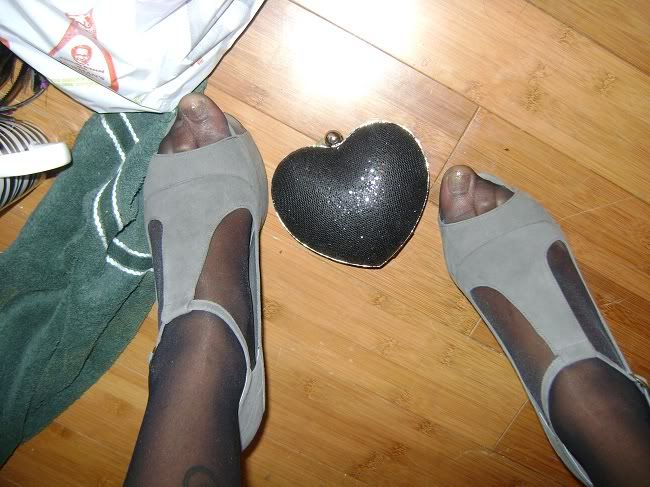 Dress: H&M, Bag, Nail Polish: Forever 21, Shoes: Jeffrey Campbell
I picked up the gold glitter nail polish on a whim and it was the perfect touch to my New Years ensemble,even though it photographed pretty horrifically. And last but not least, this is my new favorite bag. I
adore it
. Sparkly and heart-shaped, it's the best $4 I ever spent. I think I want to start carrying it all the time... you know, just because. Happy New Year!