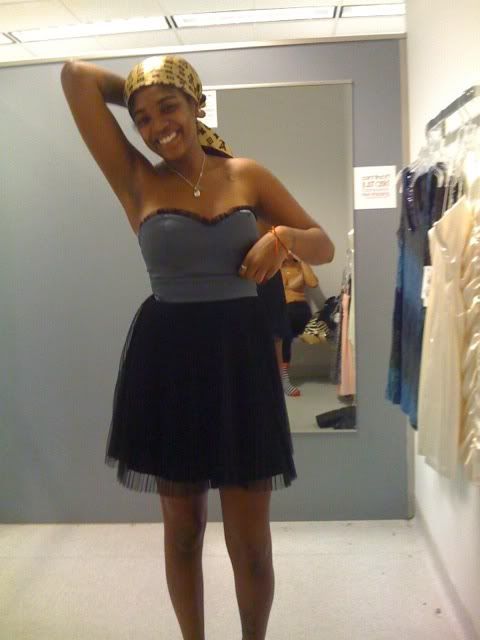 As the week draws to a close, the end of 2010 ticks closer as well. In honor of this most auspicious holiday dedicated to dressing up in sequins and feathers and bows, my friends and I have been out shopping for suitable New Years Eve (
NYE
) attire. Because, apparently, none of us were aware until three days before the year ended that it was ending. Go figure. (And please excuse my scratchy, dusty face in these pictures... it was a long day.)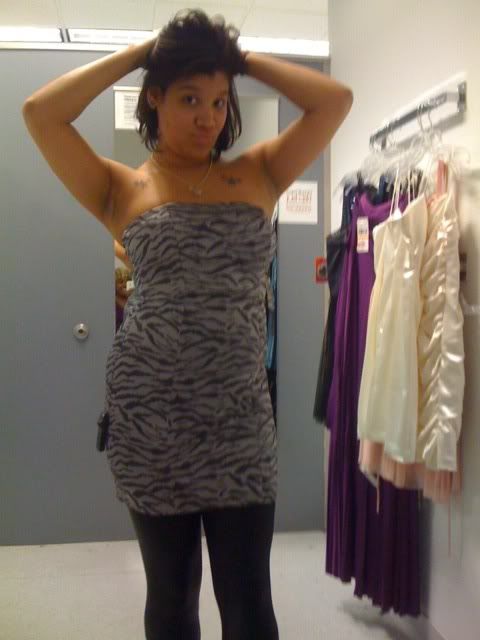 Um... NO.
My bff and I hit up Macy's to see what we could see. While my NYE plans are currently up in the air, she's headed to Atlantic City to celebrate with friends in a timeshare, Jersey-Shore style. So, of course, the first dress we picked up was short, tight, and zebra-striped. We decided against it. After that, it was pretty much an all-you-can-try-on buffet as we raided the juniors department.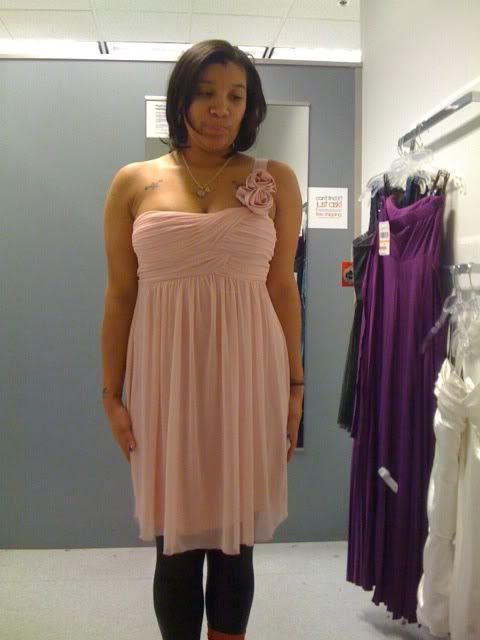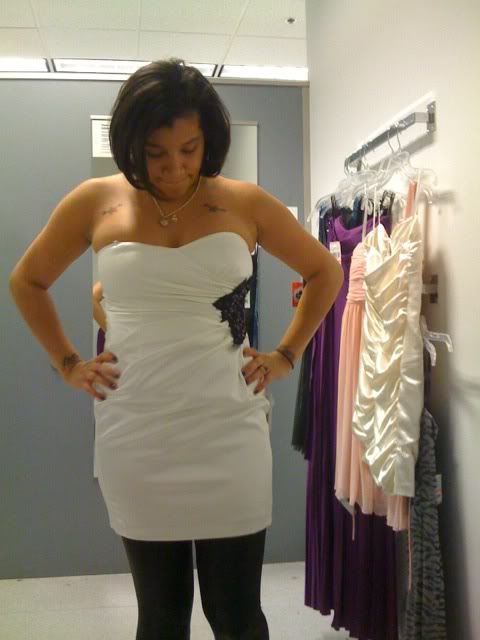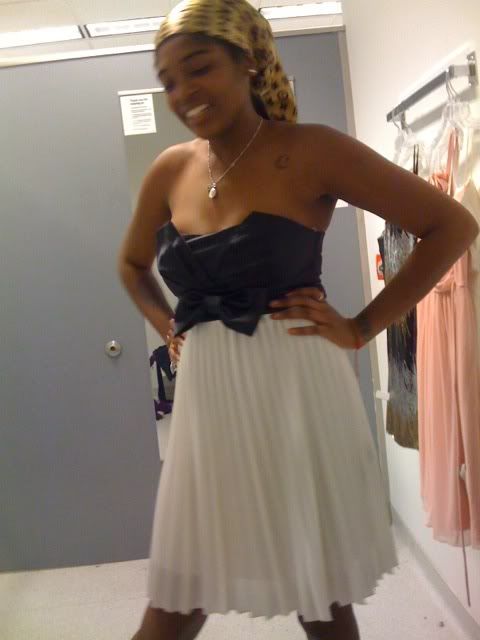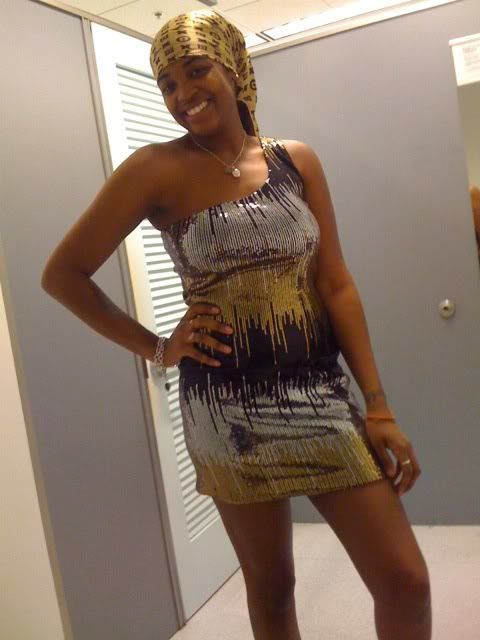 I also tried on this one, which looked hideous on me: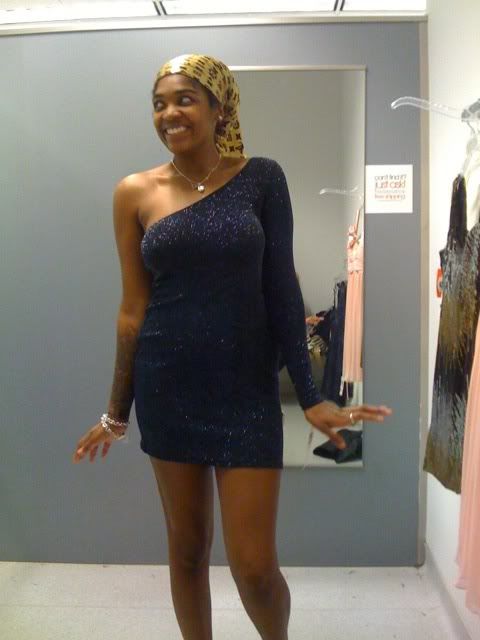 But fantastic on her!
THE WINNER!!!!!!!
And my personal dress search continues...