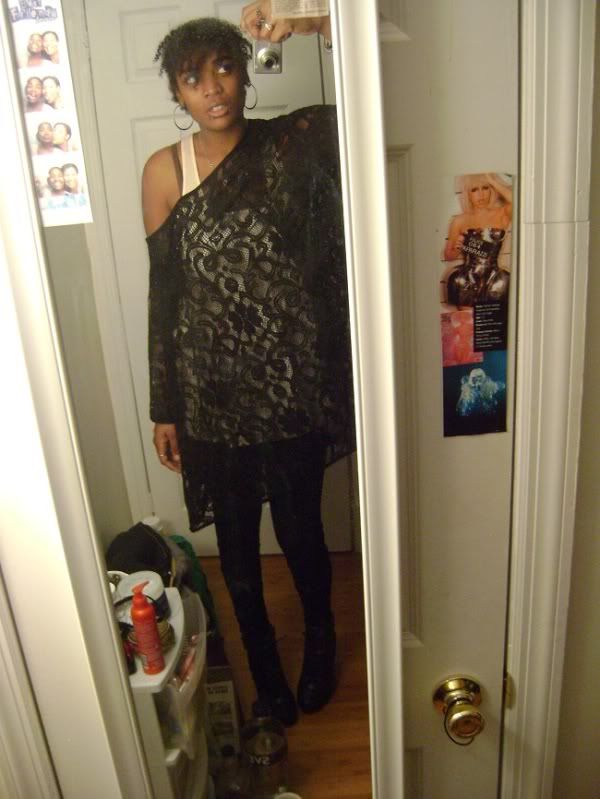 So I tried to see
Black Swan
this week, to no avail. For some reason, it was only shown in three theaters in New York City for the opening weekend, and after driving to all three theaters after dinner, I was unhappily surprised to see that they were all sold out. Apparently I'm not the only one dying to see Natalie Portman lose her marbles and make out with Mila Kunis. Better luck next week.
I was inspired by the dual nature of
Swan Lake
, and the light and dark of Odette/Odile fighting in Portman's character, Nina. So I wore a sheer lace cape over a pale pink nightgown, and my
uber
dope
Tron
velvet leggings. The mix and match of textures and the juxtaposition of colors definitely had a gothic ballerina vibe that I was happy with. It was freezing that evening, so I paired it with a fancy schmancy coat from Target that I
love
. The coat really pulled the whole look together.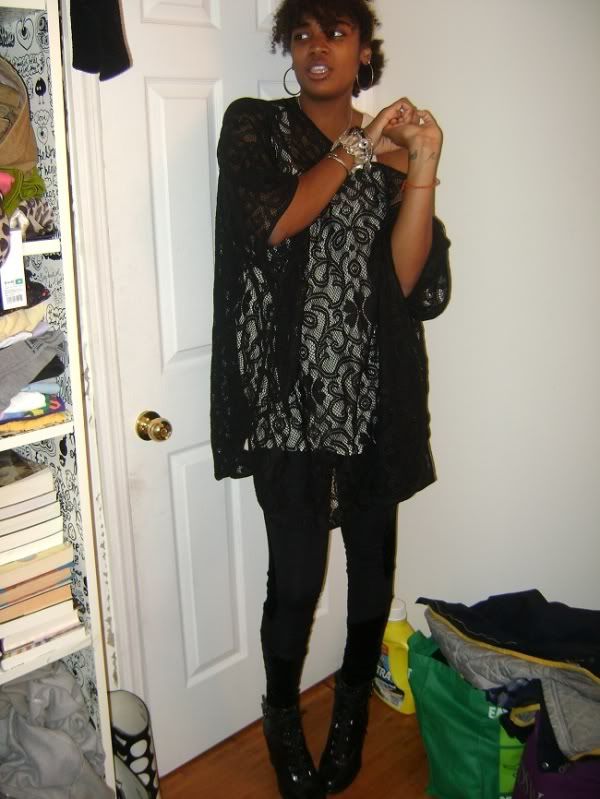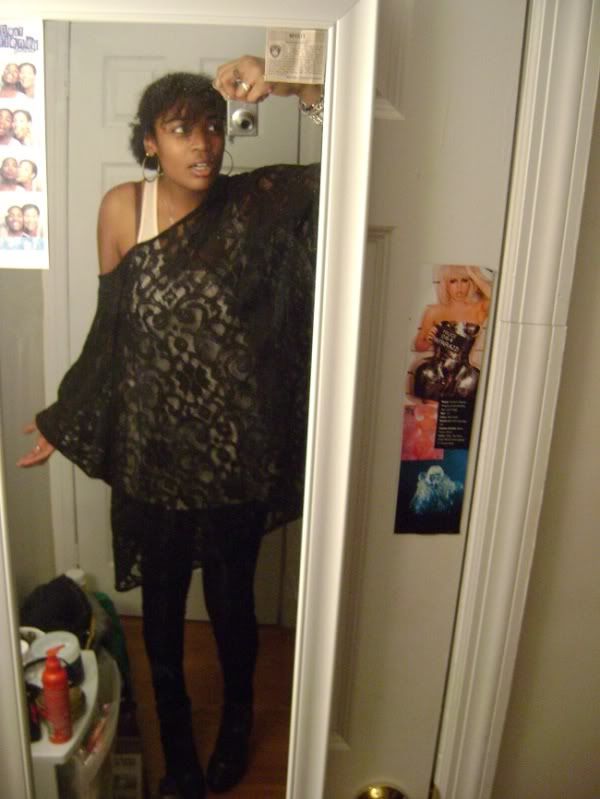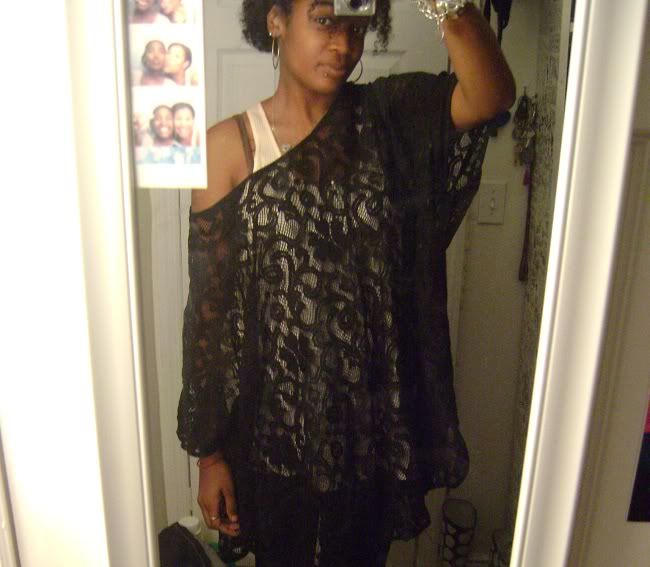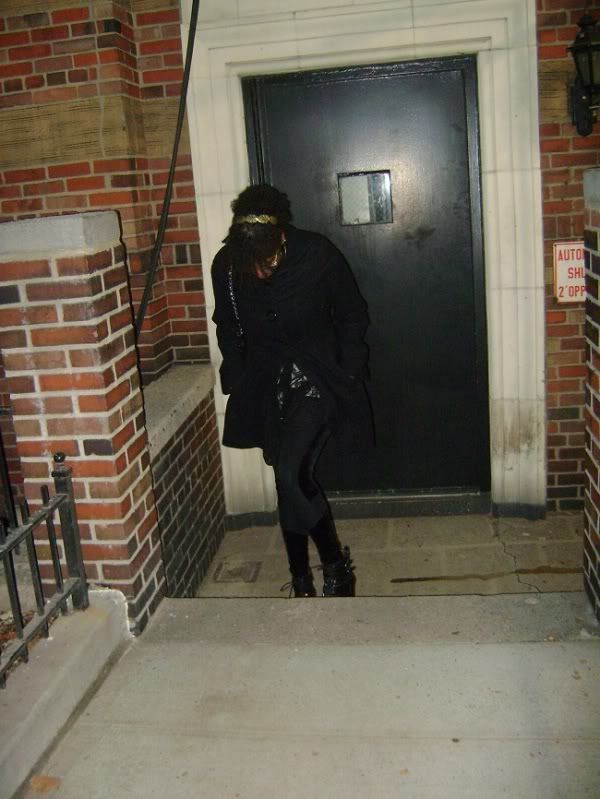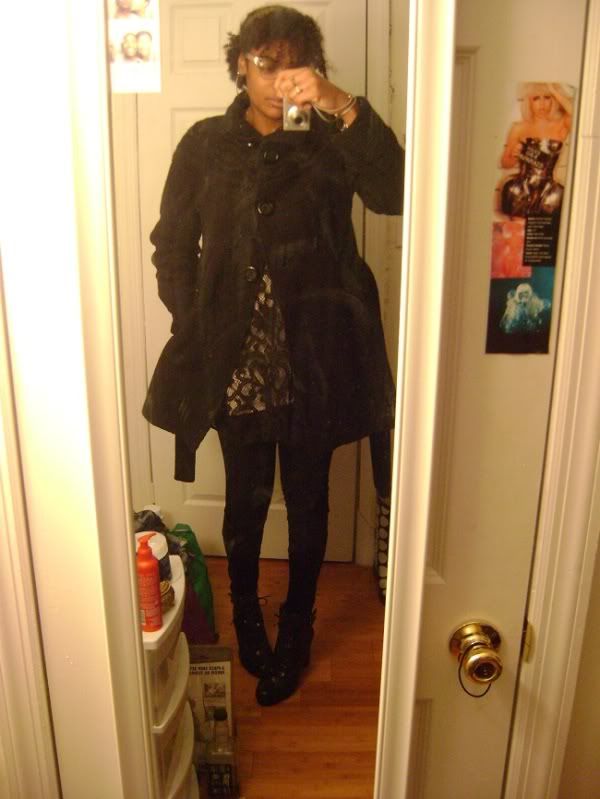 Coat: Target, Cape: Asos, Nightgown: Urban Outfitters, Leggings: Asos, Boots: Kenneth Cole Reaction
I wore my hair a new way too, up with a gold handband and curly bangs. It was my first time trying to actually create a real updo look since going natural, and I'm pretty pleased with how it turned out.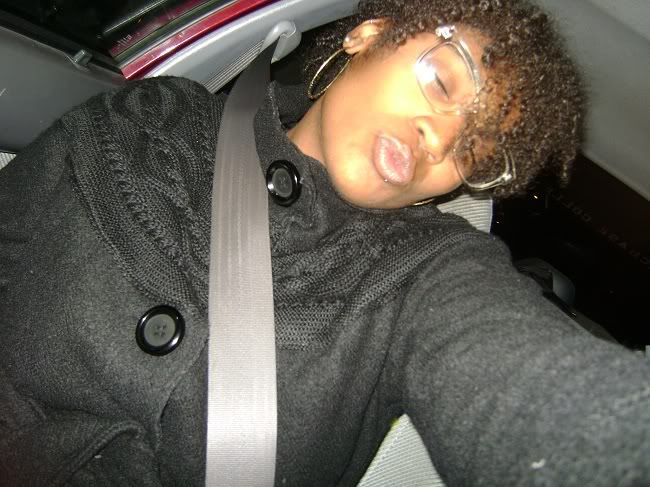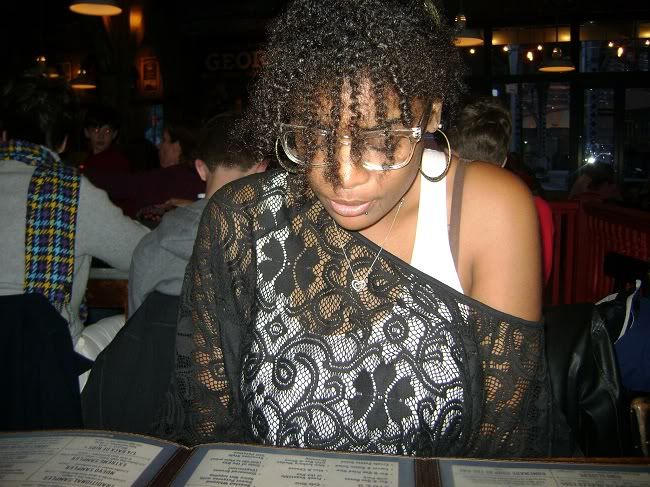 As for the title of ths post? The name of Kanye West's new cd seemed like a doppelganger for the plotline of
Black Swan
, right down to the weird bird/woman creature, so it seemed only right. And since I was unable to see Black Swan this week, I shall take that as a sign from God that I didn't dress up enough. Look for my black feather boa to make an appearance at the next movie outing...