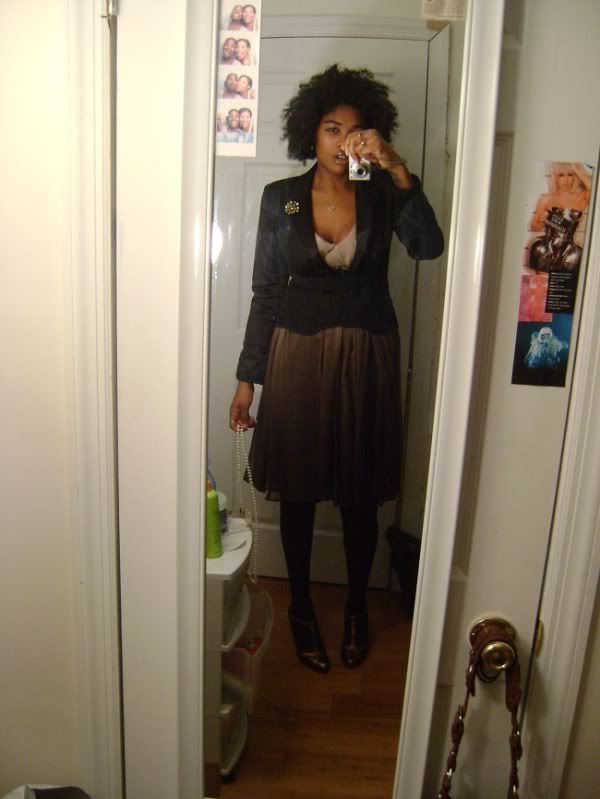 I had a great birthday! It was a Tuesday so I had work, which went well, and afterwards I had dinner and drinks with a few friends. The bartender at the place we went,
Libation,
was totally cool and gave me all of my drinks for free once he found out that it was my birthday! Which you know equalled fun, fun, fun for me.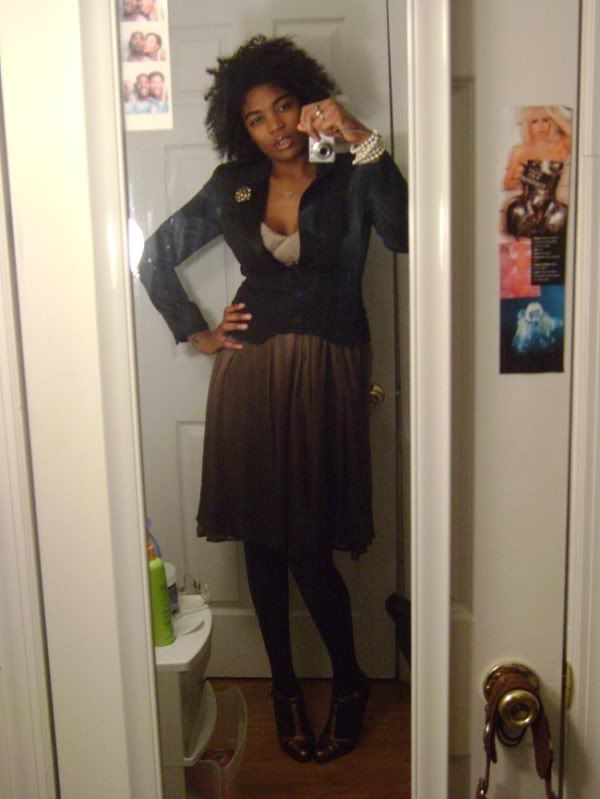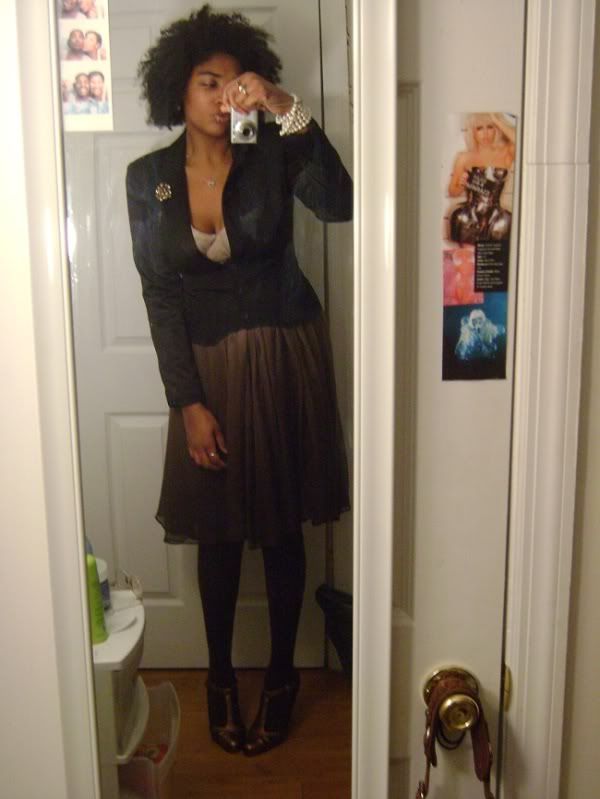 My birthday look was inspired by the
suit Carrie Bradshaw wore
when she married big in the first
Sex and the City
movie. I wore a sculpted, fitted blazer by
Zac Posen for Target
with my
thrifted Zara dress
and
lovely new BCBG heels
. I'm really not a brown person but these golden and black tones looked awesome together.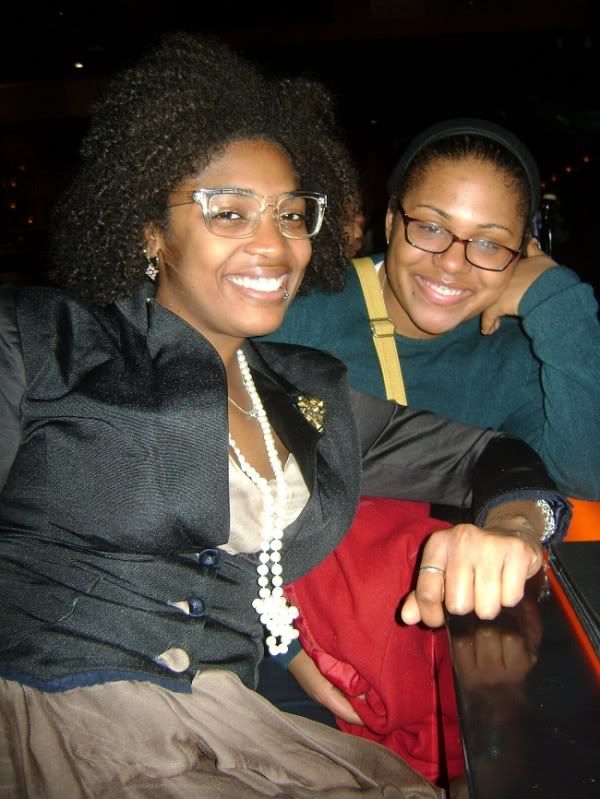 Anoa and I...
I look terrible but this is an excellent picture of her.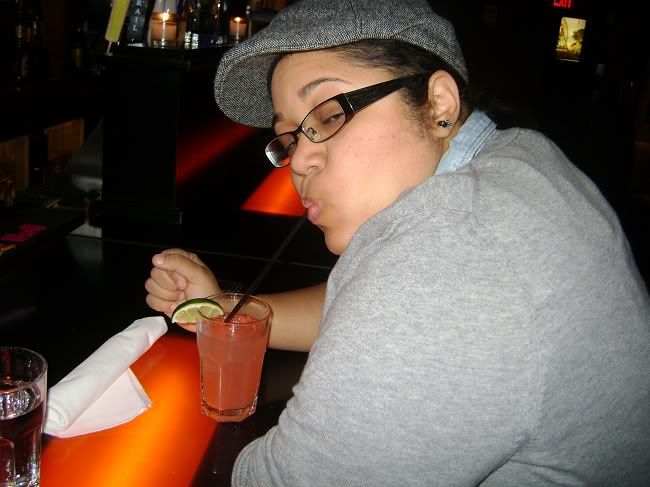 Jess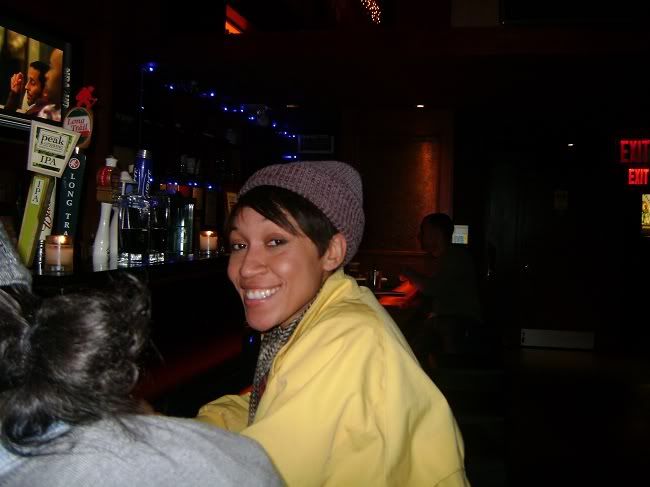 Amanda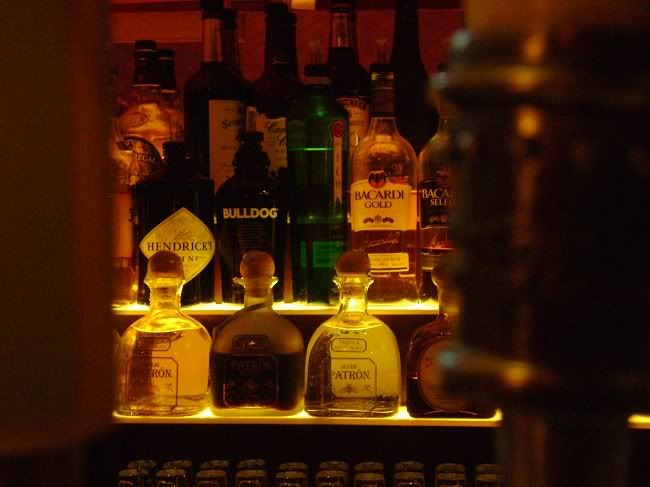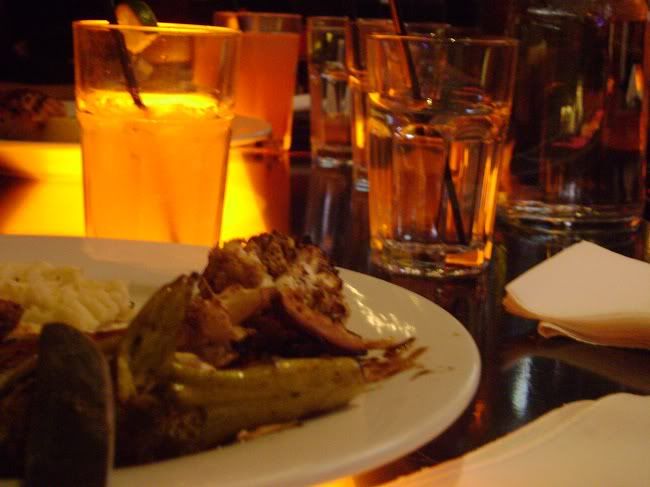 Yummy!
I think I had some Lisa Simpson hair going on, too: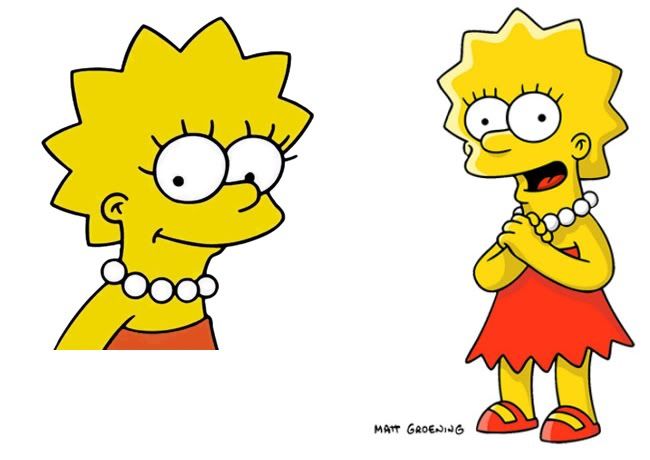 Lisa, it's your birthday... Happy Birthday, Lisa!