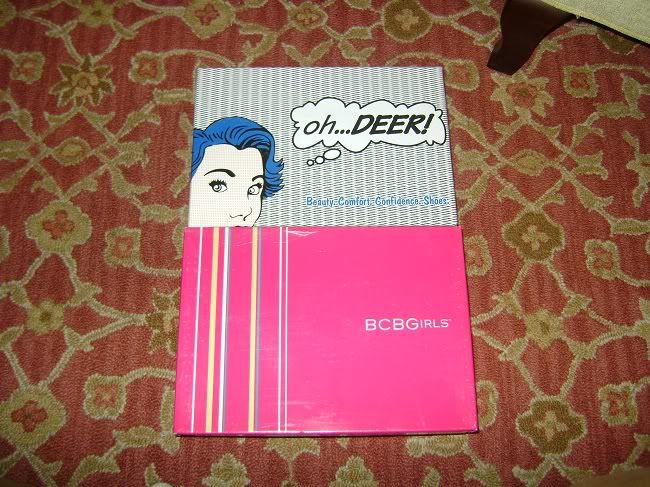 Here's
two
new items, since
I didn't do a Brand New Monday post
last week.
Solestruck
was having a super duper sale a couple of weeks ago, and as I was perusing their website, two pairs of shoes jumped out at me. The BCBG pair had such lovely accents, I couldn't resist them. Golden metallic with t-straps and cutouts at the heel and toe, they were interesting and definitely didn't look like anything I already own. They have a relatively low heel so they're comfortable, too, and the best part is the price: $15! For designer shoes!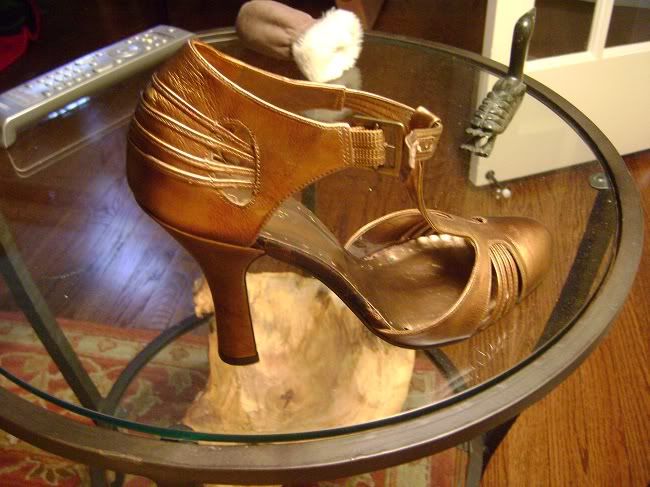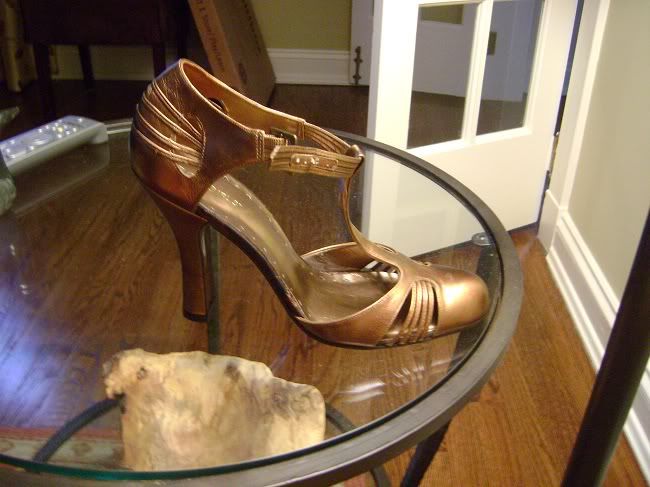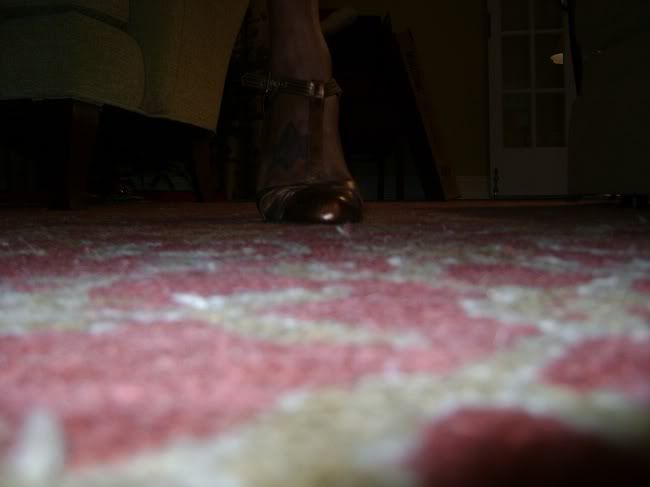 The other pair are by a relatively small brand called '
oh... Deer
!' (And I do mean small... they don't even have a website.) I'd been eyeing a pair of their silver shoes over at Solestruck for months, but they had been so reduced in price I worried about the quality. When I saw this black sequined pair on sale for only $20, I figured how bad could the quality really be? The pictures on the website looked great and I LOVE SEQUINS so I took the plunge... and I am SO HAPPY I did! They look and feel incredible. Plus I love the comic book box they sent the shoes in.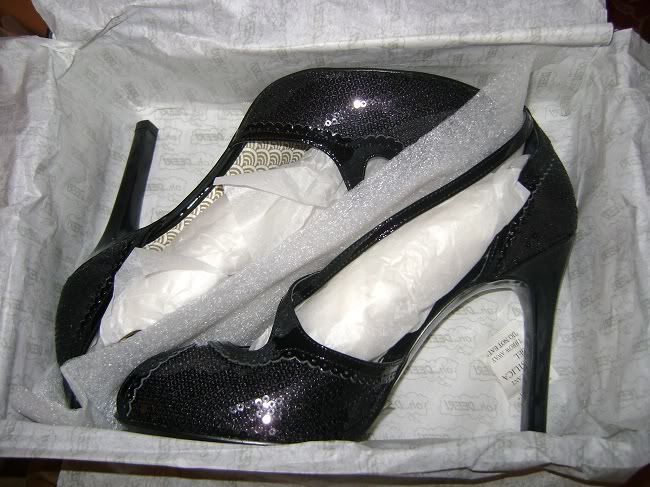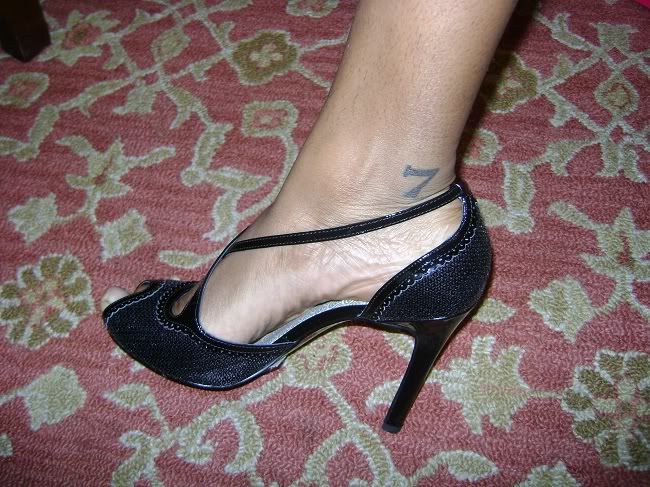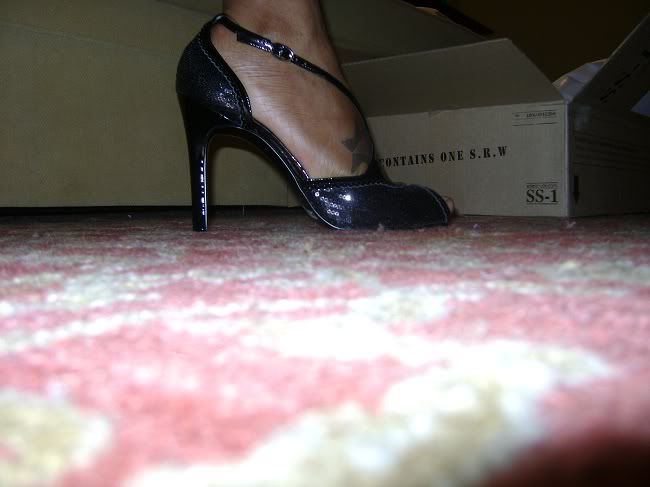 Two pairs of great shoes for $35. Way to start off the week... :)