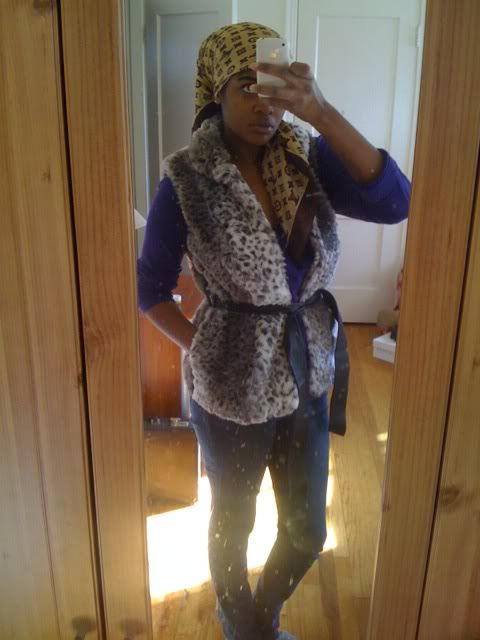 Forever 21
has really been stepping their game up recently. I've always thought of them as the go-to place for cheap little dresses and trendy tops, but these days they seem more interested in creating items of quality than throwaway party clothes. With the addition of this vest to my wardrobe, they're giving H&M some serious competition.
I've been contemplating getting on the faux fur vest bandwagon for months, but never was quite sure if they were for me. I finally bought this piece on a whim because I love my
cheetah print fur coat
from Forever 21- but even then I was still concerned that I would look like one of
The Flintstones
when it arrived. But I loved it! It was warm and comfy, and looked completely chic with a long-sleeved shirt and jeans. To buy one for yourself, click
here
.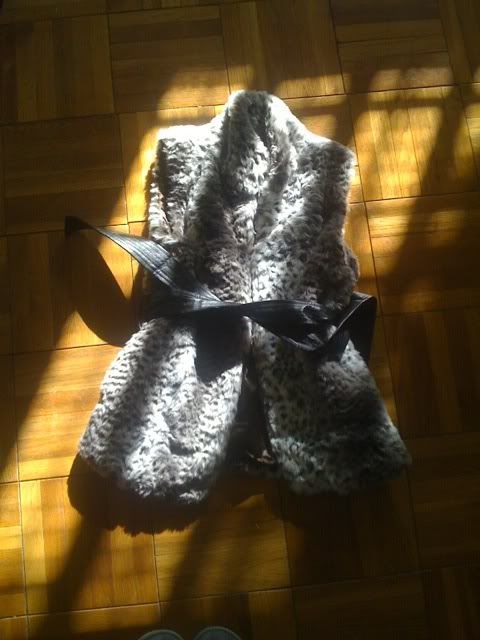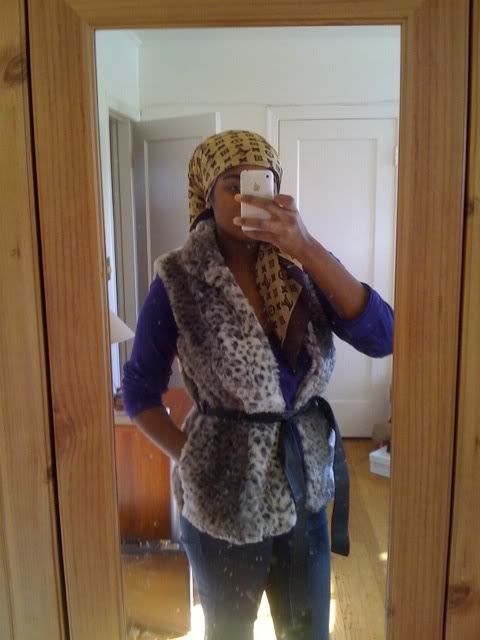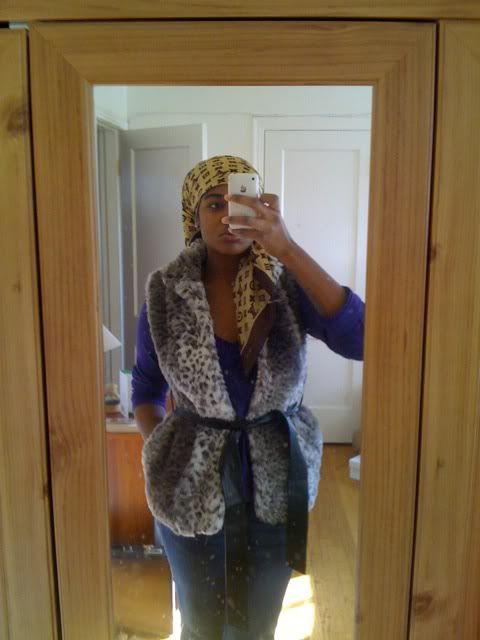 Note
:
I left my camera at home in New York like some kind of dunce so all I'm going to have are iPhone pictures for you guys this week- Sorry!