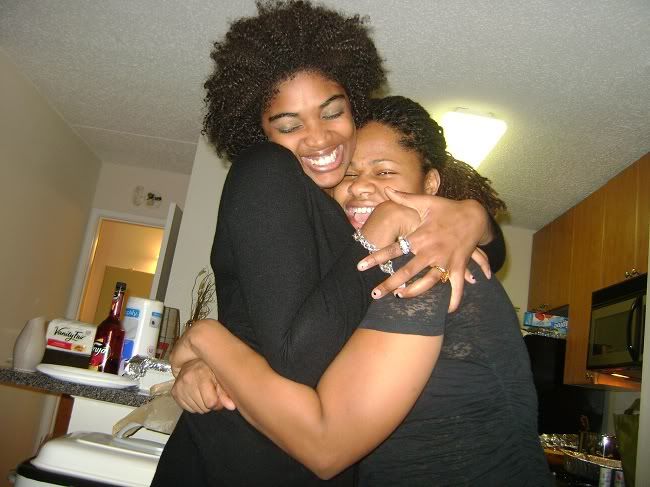 One of my oldest friends, Erika
This was one of the best Thanksgiving's I've had in years. It was also
super
stressful, because I had to coordinate going home to D.C., staying in a hotel kind of at the last minute, and navigating how to see about three sets of friends in family in four days. But I managed, and had so much good food and fun times- along with a few plain old
memorable
and utterly
insane
moments. Read on for the story of the craziest Thanksgiving night ever.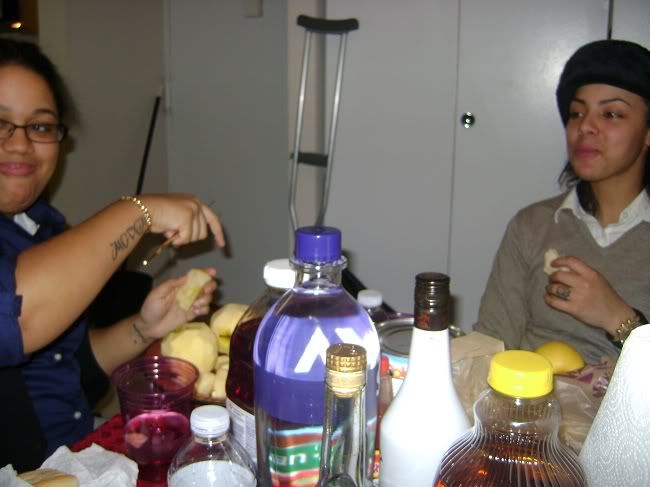 Making an apple pie- from scratch!
First we went past my Mom's house, where she was making a duck instead of a Turkey and some kind of cheesy green bean casserole. (Yeah, I don't know either. Plus she is notoriously camera shy, so there will only be a handful of pictures of her in these Thanksgiving/Black Friday posts, ones I snapped papparazzi-style.) After hanging out there for a few hours, we moved on to my best friend Erika's dinner, where the real feast began. Silly me forgot to take any pictures of the spread because I was too busy eating, but there were two turkeys, macaroni and cheese, stuffing, cranberry sauce, greens, sweet potatoes... the works. Brownies and Jess' homemade apple pie were the perfect ending to the meal as dessert.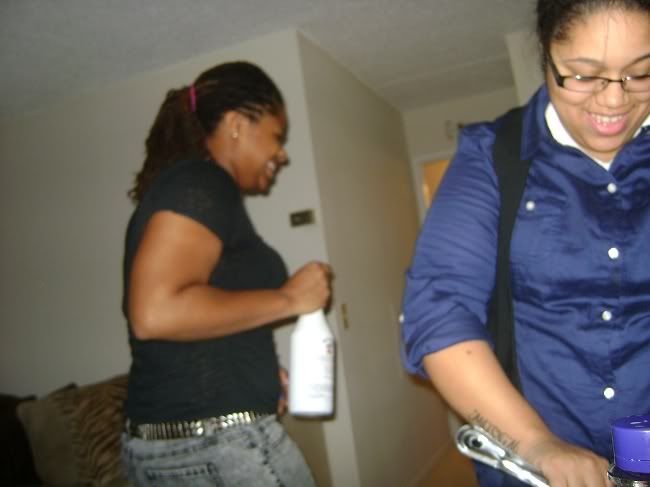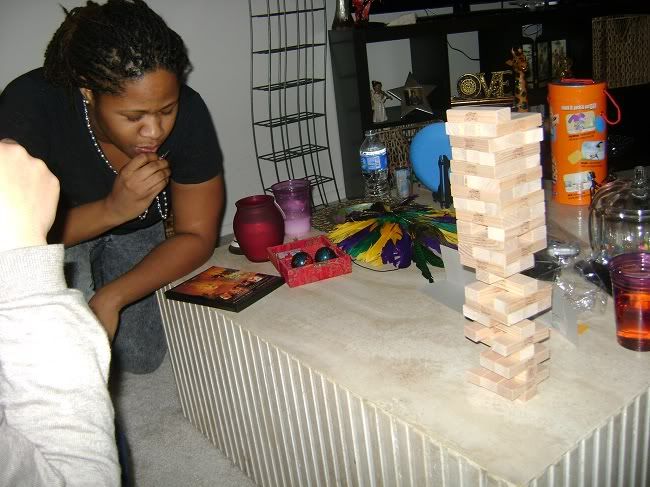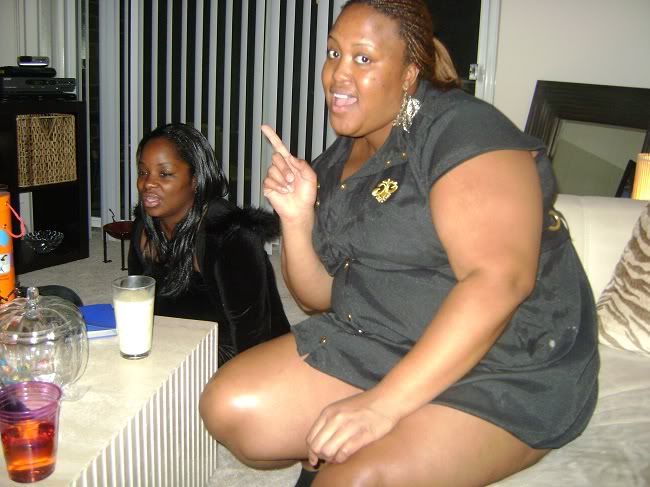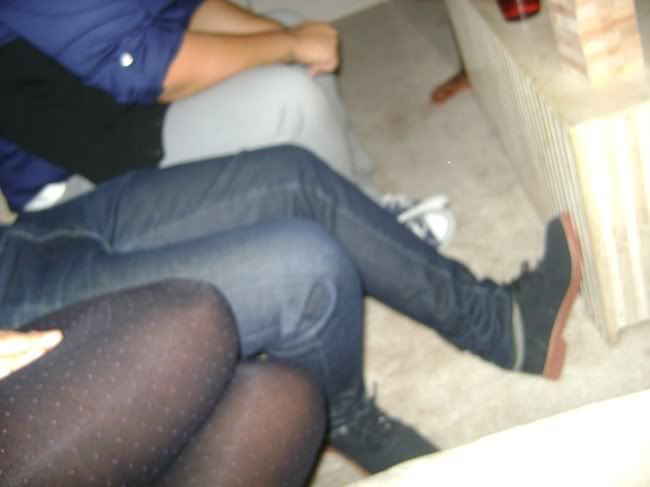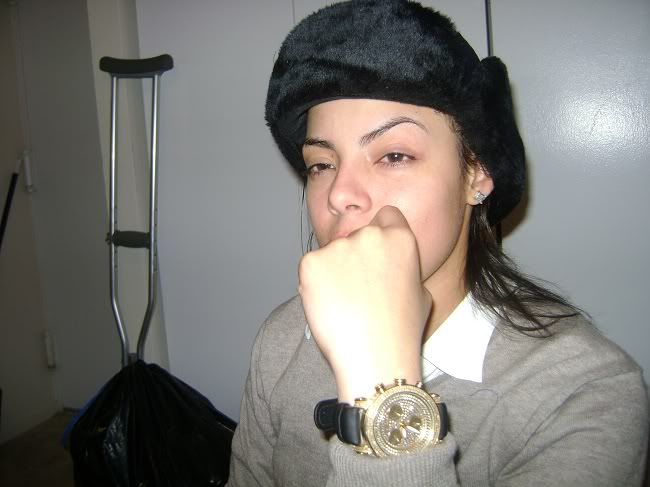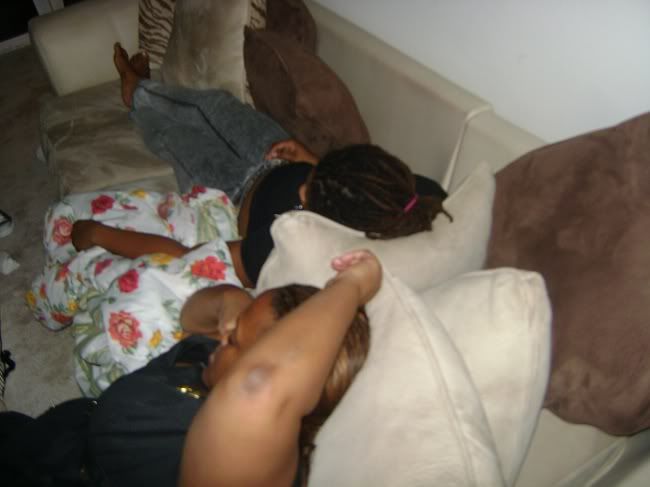 Nap time
I actually wore the same dress I
attended my mother's wedding in
, with a new black cardigan tied over it. I also broke in my
Kenneth Cole booties
, and they are as comfortable as they seem- I sat outside in them for two hours!
Which brings me to the most memorable part of my Thanksgiving. The second dinner, hosted by Erika, was in her friend Octavia's apartment building. The building has two lots, one for visitors and one for residents, and, apparently I parked in the wrong space. So after a few hours of good food and better conversation, I came out to an empty lot at 1am! Turns out my car had been towed, and all the way to Fairfax, Virginia (I was in Alexandria).
Octavia rode me out there to pick up my car (and a majorly annoying $125 fine!), and on my way back to the hotel, I rode through one of the downtown checkpoints Washington, D.C. is notorious for. The cops pulled me over and, convinced I was drunk, made me do no less than five of those 'street tests' to prove it. So there I was, by the side of the road, walking in a straight line, counting out loud while balanced on one foot, following a pen with my eyes. When they couldn't prove I was drunk (which I wasn't, by the way), they proceeded to make me sit on the curb for
two whole hours
until they decided I had sobered up enough to drive.
Two hours. In the freezing cold. In a super short dress, my Kenneth Cole booties and my leather jacket (which did not fail me and kept me fairly warm, actually. If you win the
leather jacket giveawy
, you will not be disappointed). They had me sitting out there so long with my hazard lights on that, when I got up,
my car would not start
. Yep, you read that right. Towed, pulled over, now my car wouldn't start. The genius cops that pulled me over didn't have jumper cables, so they had to radio another cop to drive by and give me a jump. I finally got back to the hotel around 5am... and believe me, I have never been as THANKFUL for anything as I was to be back in my nice, warm room at that moment.