I hate this ombre hair trend. But, alas, as a fashion blogger it is kind of my duty to report it... you see the lengths I go to for you, dear readers?
Lily Aldridge, Sarah Jessica Parker, Ashlee Simpson, Alexa Chung, Lady Gaga
An evolution of letting colored hair or highlights grow out, ombre hair normally features dark roots with golden- or red-toned ends. Tons of celebrities are getting in on the trend, which works on most hair colors. I guess it can be kind of pretty in an imperfect way, like on Kardashian lookalike Camila Alves, or in a beachy, my-ends-are-bleached-by-sun-and-seawater way, like California girl Lauren Conrad.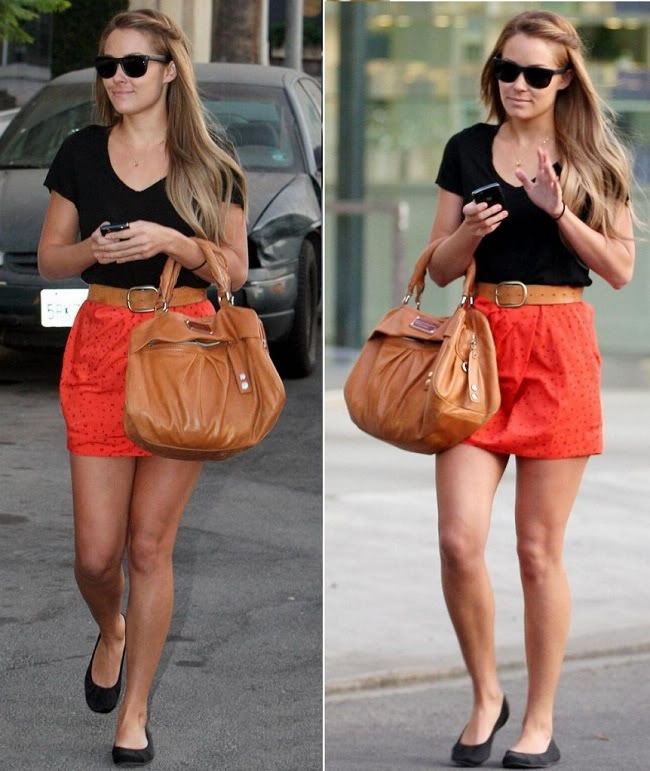 Lauren Conrad's subtle sunkissed ends
If you want ombre hair, use a demi-permanent color (this way it will fade gradually without leaving any harsh lines at the roots or midway through the hair, which is what you want). You should choose a color that either corresponds to your natural shade of hair or is one shade darker, apply the color to your roots, then part your hair in four sections. Let the dye sit for five mintues, then take each section and run the color through to the middle of your hair, starting with the back and finishing with the two front sections- you can use your fingers or a comb for this. Wait another five minutes, then add water to dilute the color and blend it at the ends. Let the color sit for another minute then wash hair for a finished effect.