Jess in BBQ's
Last weekend was one of infinite do overs. My friend and her little cousin went with me to local restaurant Dallas BBQ's where my BFF kept talking about a 'surprise' she had for me. While the surprise didn't show up right away, halfway through dinner I kind of realized what it was. Fast forward an hour and there was my surprise at the front door: one of my other best friends, Maria! And where did she want to take her friends for dinner? BBQ's.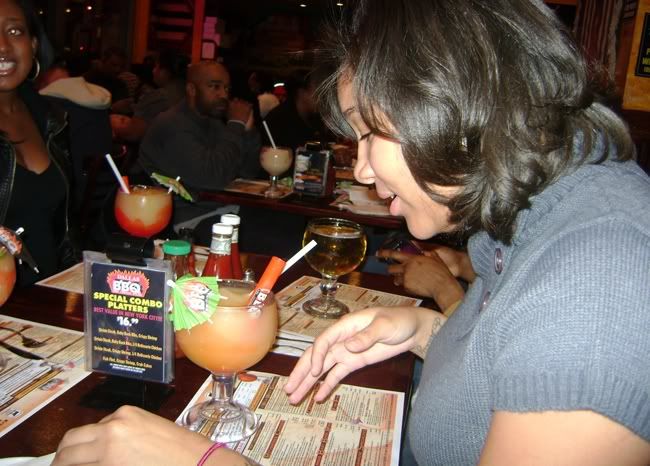 Maria, an ex-coworker, a friend, and his cousin rode via Maryland, DC, Philadelphia, and New Jersey for their good friend's birthday party. That's a long way just for a birthday, but, anything to get up to the city, right?
We don't have BBQ's in DC, so every time Maria or most of my other friends from DC come up, we try to stop by there. It ended up being my second time there in two hours, however, so I decided to forgo food and just had another drink!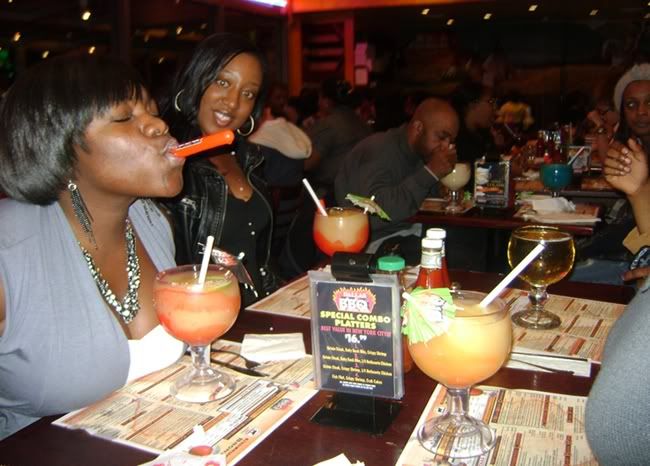 Shots! Shots! Shots!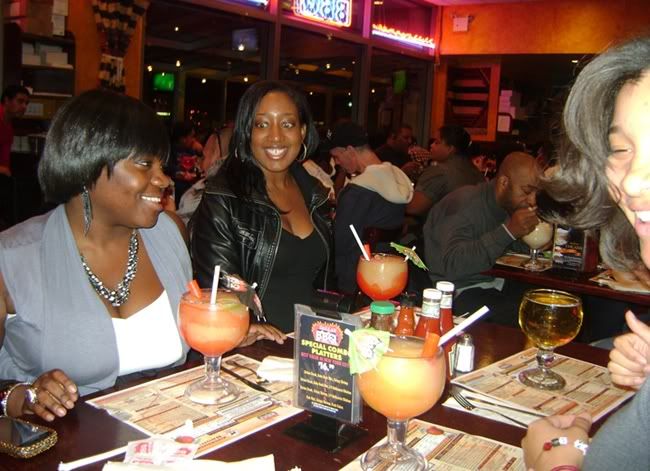 After we left, we stopped by my house so I could get ready to go out. Maria had already dropped her luggage off at her hotel, so when I was dressed, we headed downtown to the St. Marks Hotel. I dressed in a pair of high-waisted H&M shorts and a button up plaid from Old Navy, which Maria described as 'schoolgirl pimp' (I wore my cheetah print coat, too). I was digging it.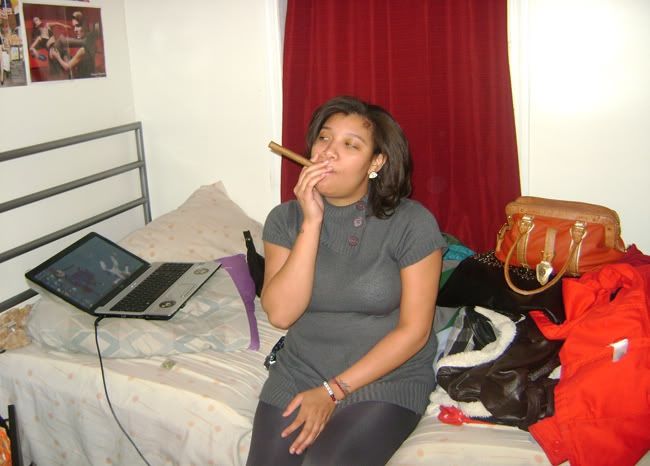 Pimp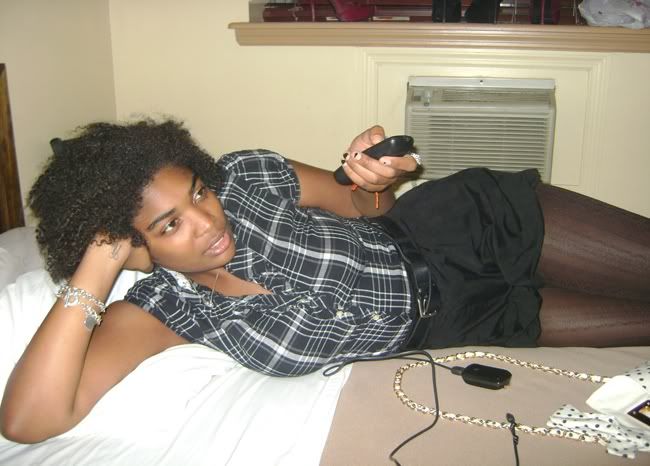 Schoolgirl
Unfortunately, we didn't make it out anywhere! I fell asleep while Maria was in the bathroom, and she fell asleep after she got out the shower. We were awakened two hours later by her friends coming in, enraged that they had been stopped at the stairs by the front desk person. Apparently, he had remembered that she and I were already in the room and didn't want us 'getting over' by sleeping five of us in a two person room.
When I left, one of Maria's friends was personally cursing him out, and after I got to the car, Maria called me to tell me he called the cops on them! Two of her friends ended up sleeping over a friends house, leaving two of them in the room. The night was kind of a bust, but I liked my outfit so much I ended up wearing it again the next day- to the Museum of Sex.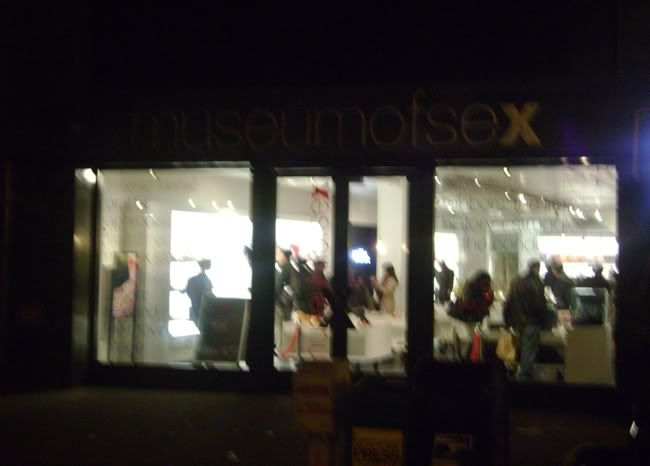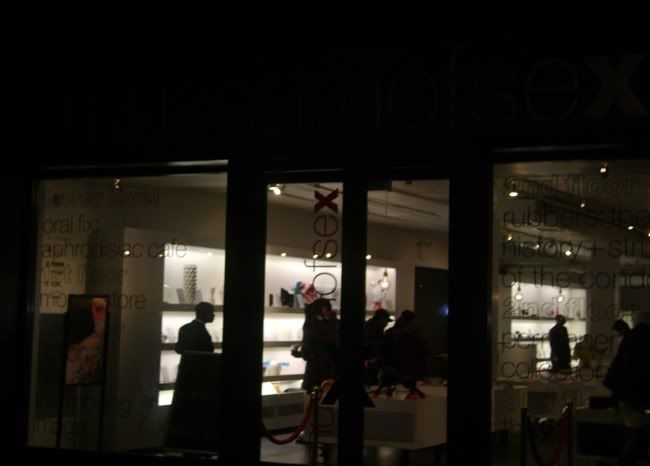 I turned it into daywear by pairing it with my oxfords and a grandpa cardigan. I also tried my hand at tying a turban, June Ambrose-style. The end result was kind of kooky and definitely weird, but I liked it. And that's all that matters.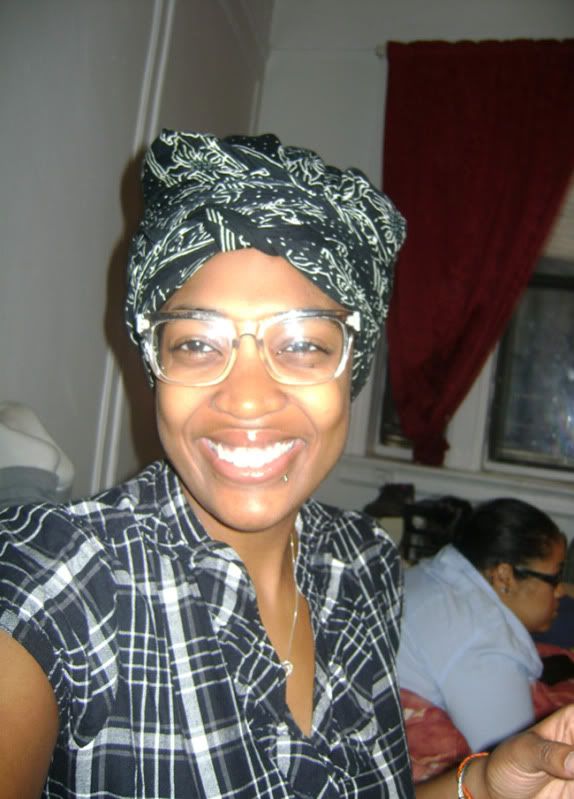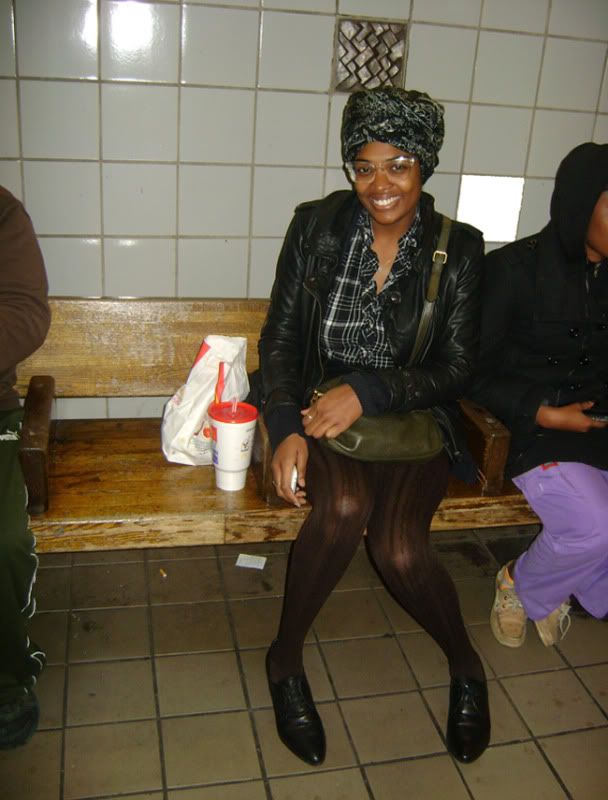 What does this look like to you?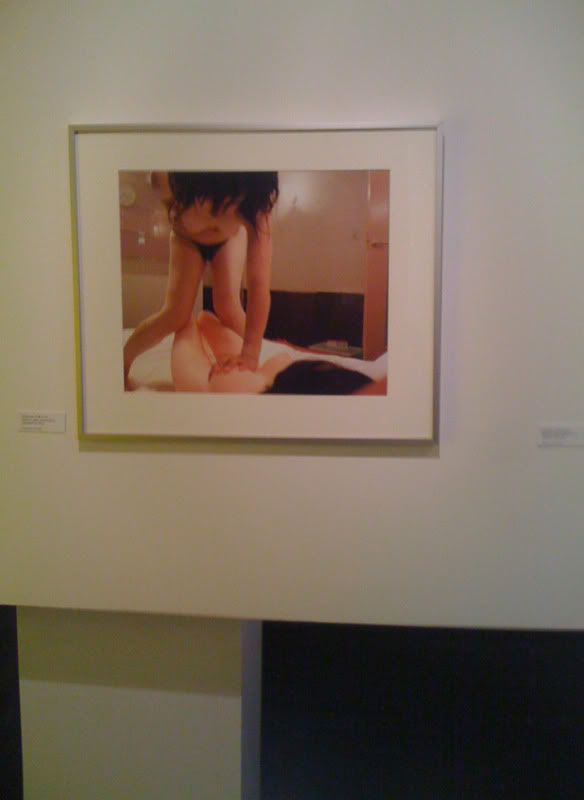 MO Sex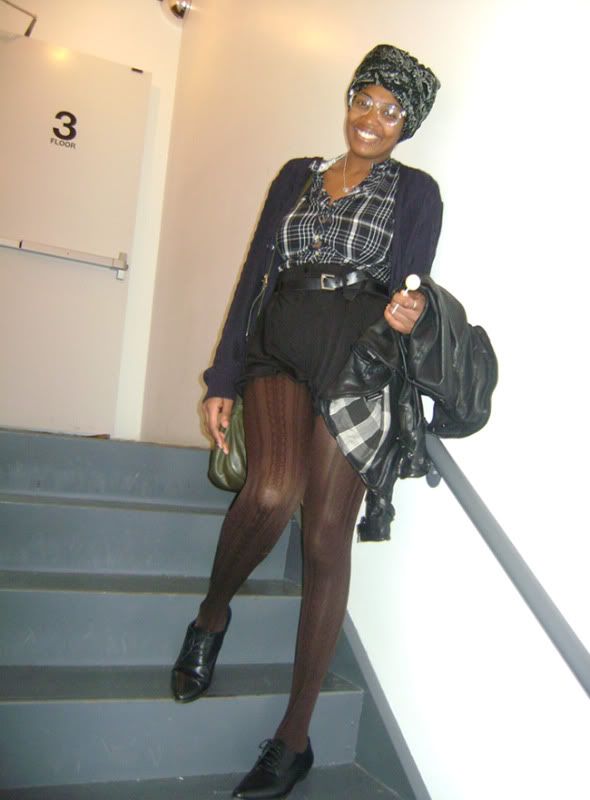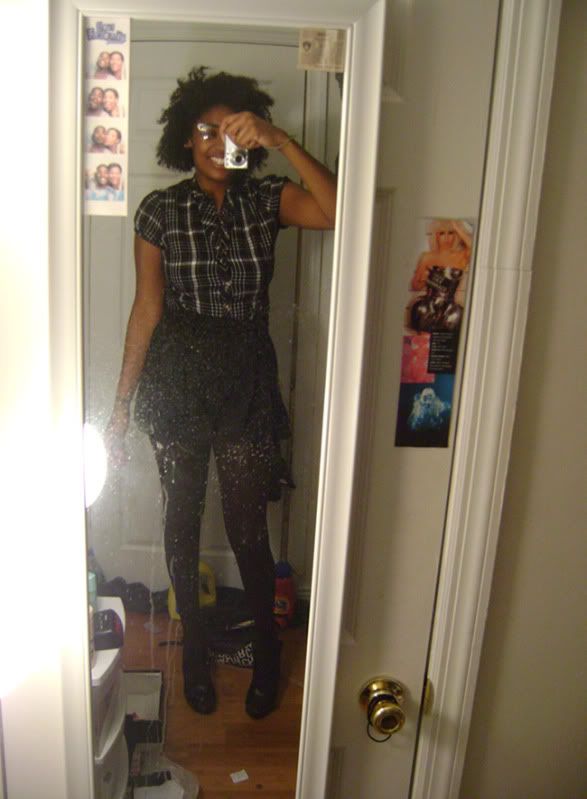 '
So bullheaded, tried to threepeat...
~ Kanye West