The second night of my Halloweekend went just as well as the first. For this evening, I dressed up as a flapper using a dress I bought last summer for New Orleans, my infamous pearls, and the headband/hat my mom convinced me to buy the last time she was here. The only thing I bought was the feather boa, which cost like, ten bucks.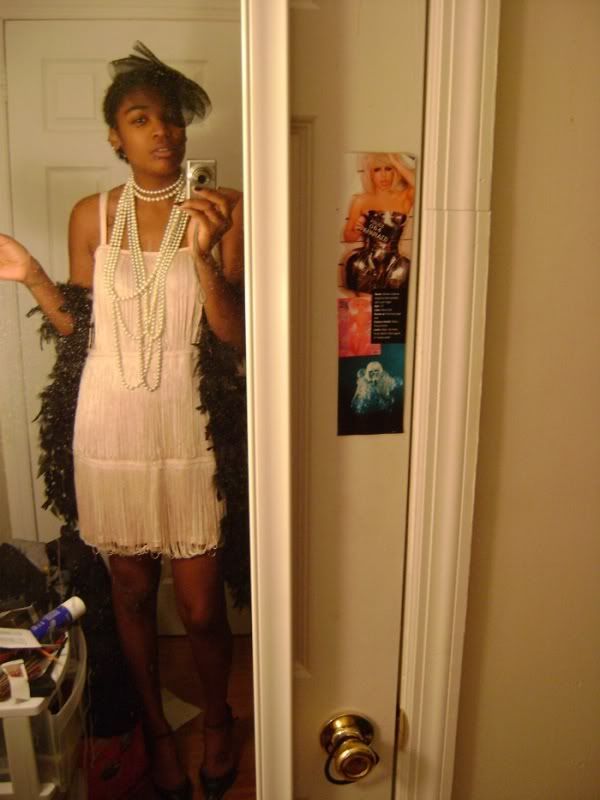 Yeah, as you can see, we had a LOT of fun with that thing.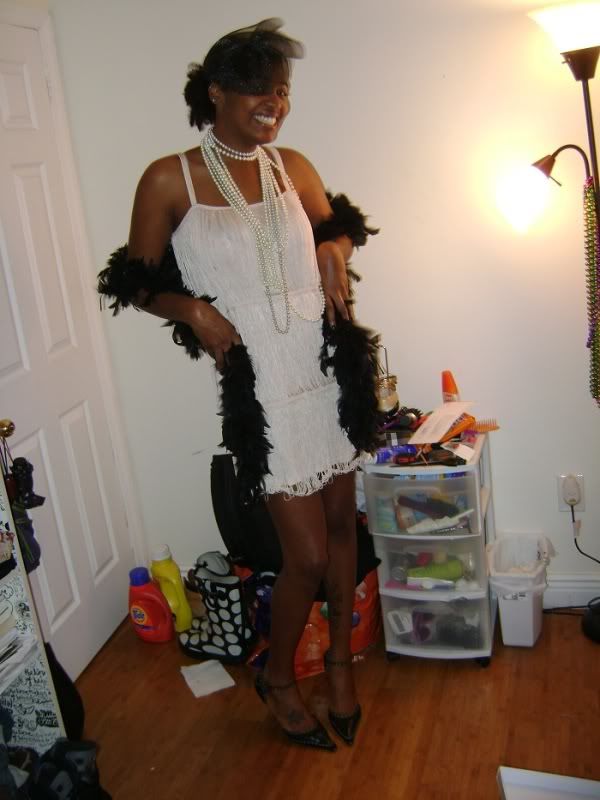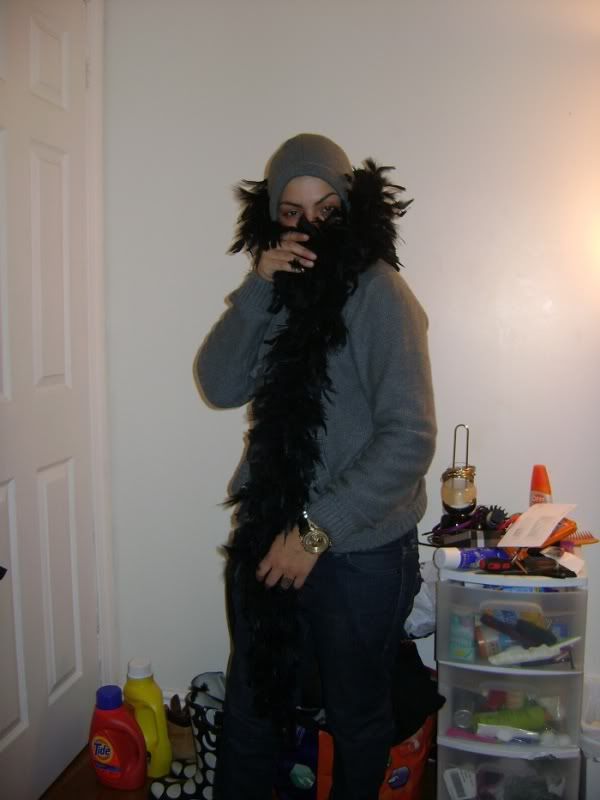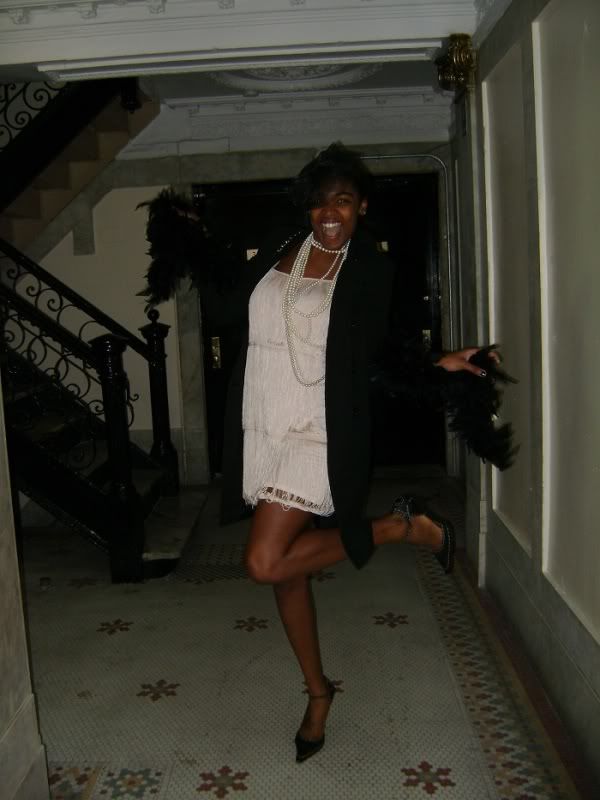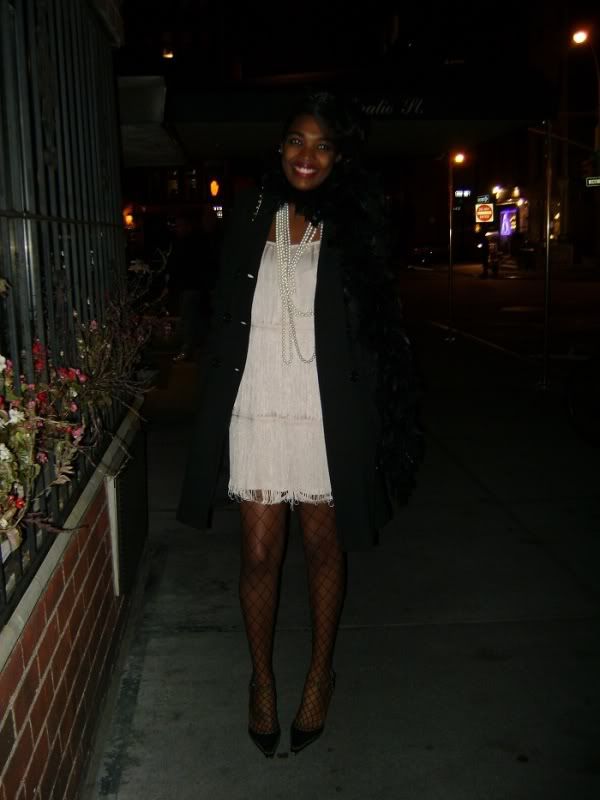 Jess was a granny, another homemade costume. People knew right away what she was supposed to be and plenty of other parade-goers gave a 'Had any prunes today, Granny!' as she passed by.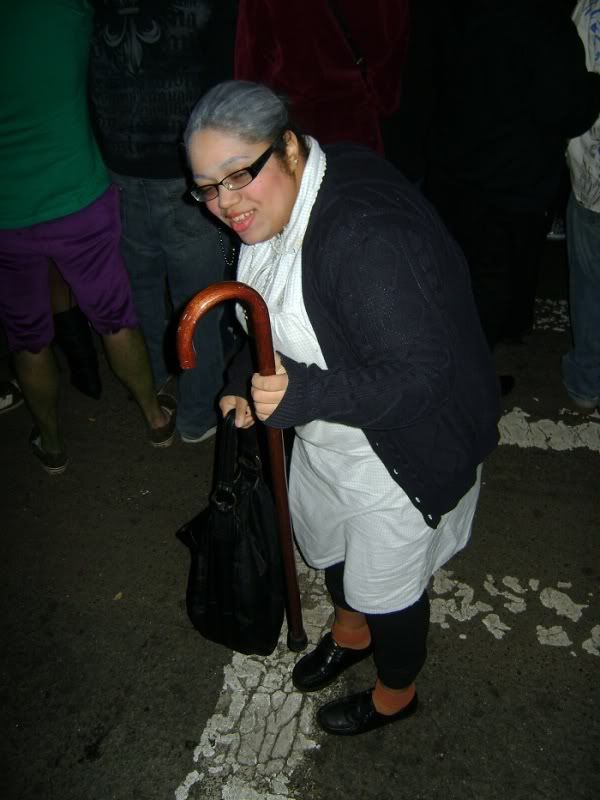 Parade goers wanted a better view: