Darling of pavement-stomping bloggers everywhere, iconic shoe brand
Jeffrey Campbell
has been on my radar for days now, what with
this teaser that's been up on Solestruck's homepage
all weekend (I even made it the screen saver on my phone). Well, earlier today it was finally revealed what all the fuss was about when they unveiled
PINK ROCK: A Pink Collection by Jeffrey Campbell
, a limited edition line of all of his best-selling shoes in a previously unavailable color: hot pink!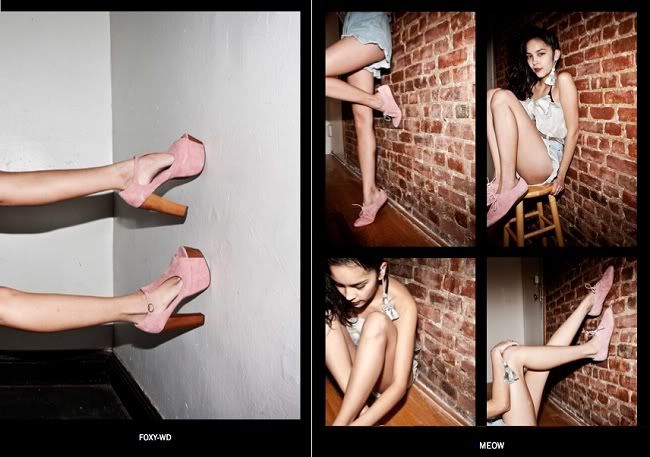 The brand's juggernaut '
Lita
' and '
Foxy Wood
' models are available in the limited colorway, along with my personal favorite, '
Mary Roks
.' It's interesting to see this kind of revamp for the small, family run business, especially considering they've only been up and running just a few years. For their items to be in so much demand that they created a special Spring/Summer 2011 capsule collection ALONG with a new Spring/Summer 2011 catalogue (which is available for download over at
their website
) shows that they are set out to really give the upscale designer brands a run for their money. Case in point: the infamous red-soled Christian Louboutin's popularized after
Sex and the City
retailed for $700. The Jeffrey Campbell 'Lita' boot seen on every fashionista this season? $160.
'Pink Rock' is described as '
Gutter-punk Glamour. Studs and Roses. Leather and Bows. Denim and Pearls. Zippers and Ruffles... She's cute, she's crazy, she's grungy, she's a JC Girl, and she's totally PINK ROCK.
'
Sounds like my kind of girl. Totally my kind of collection.