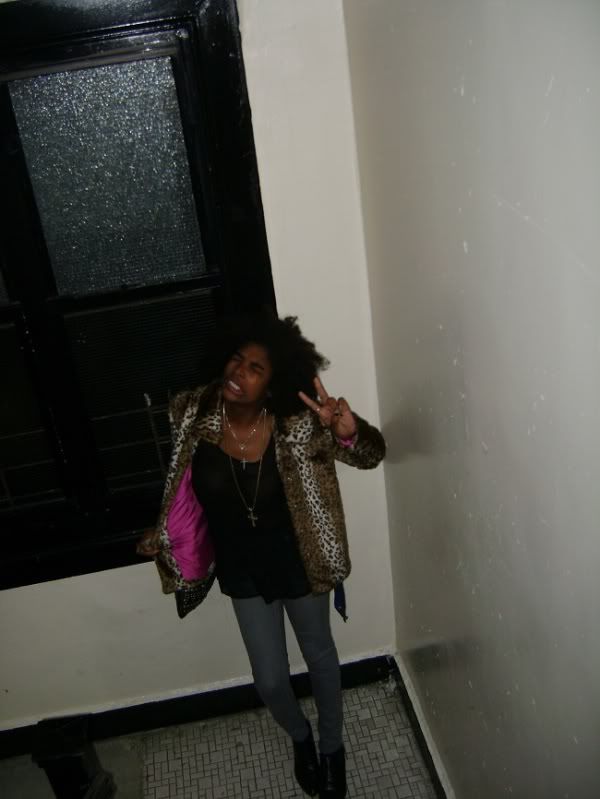 This was my most relaxing weekend in a while! After an insanely busy Halloween, I took this entire week and weekend to recuperate. That meant no drinks, no parties (not for a lack of inivites: I kind of blew off a baby shower, an art gallery opening, and three birthday parties) and no yoga. I did miss Bikram, though, so I'll be compensating by attending at least twice this week, maybe three. I spent a calm Friday evening detangling my hair and watching movies until four A.M., and Saturday saw me running errands, as usual, before having dinner and drinks and going to bed early. It was basically a low key fashion weekend filled with jeans, sweatpants, and plain white tees. The only time I actually got dressed was on Sunday, when I saw the new film
Due Date
, which was HILARIOUS.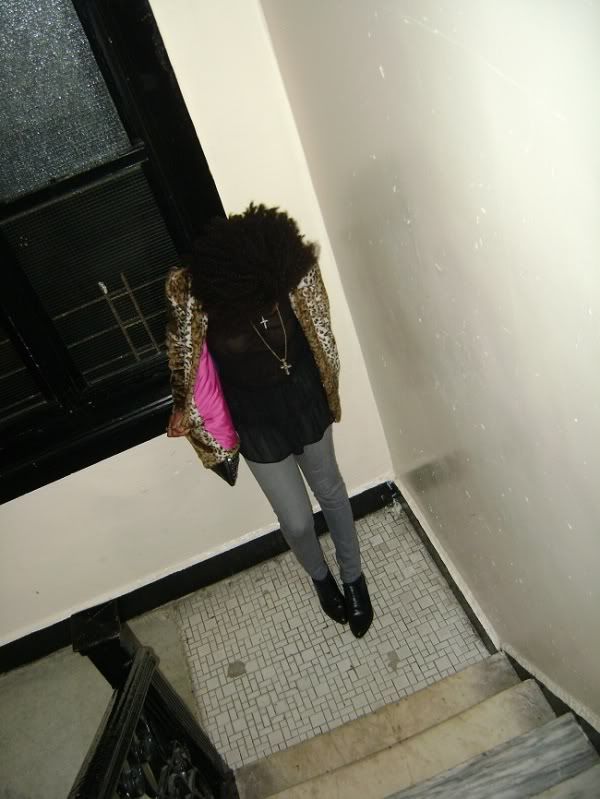 I wore my new Forever 21 leopard jacket, an oversized Old Navy cardigan, Target shirt, and Old Navy Jeggings. My shoes are these kick-ass
rad
Dolce Vita oxfords
, also from Target (and purchased
before
my shopping fast, I might add). Dolce Vita usually runs expensive, like
this nearly identical pair
that retailed at $158, but these were a whopping $30. Aka score.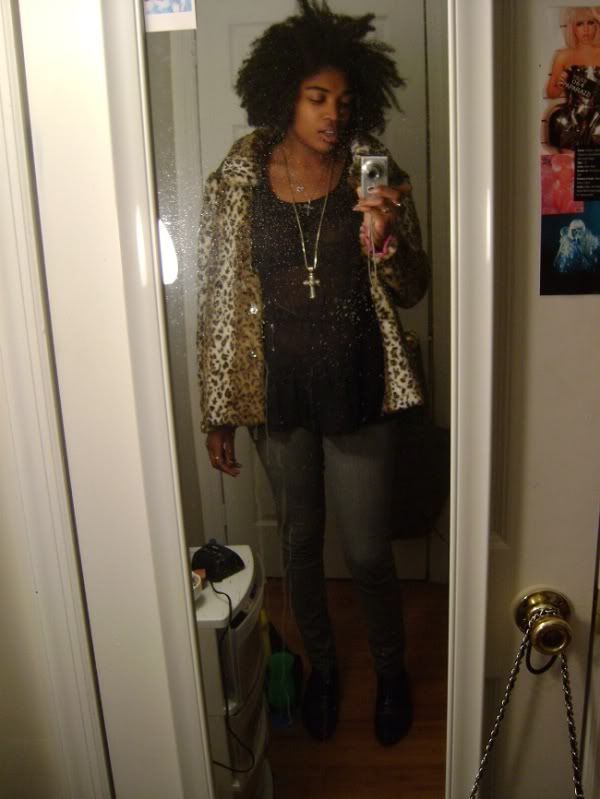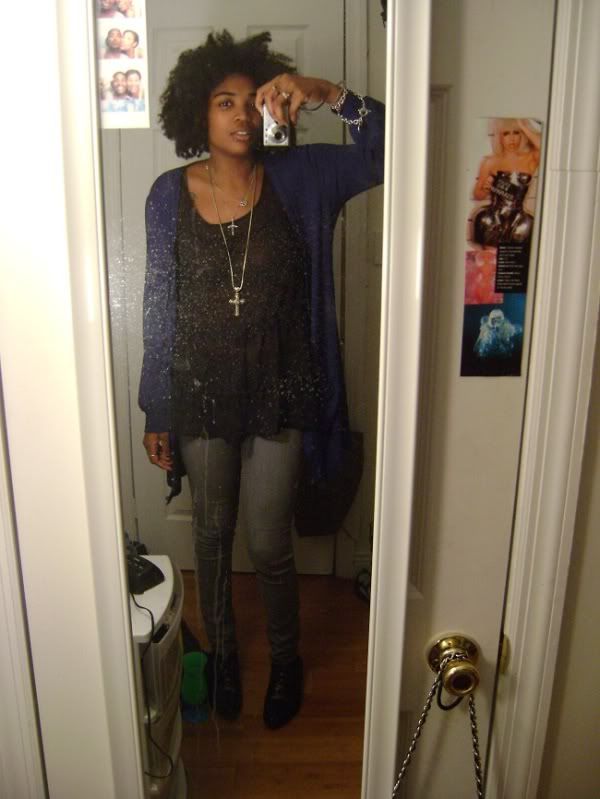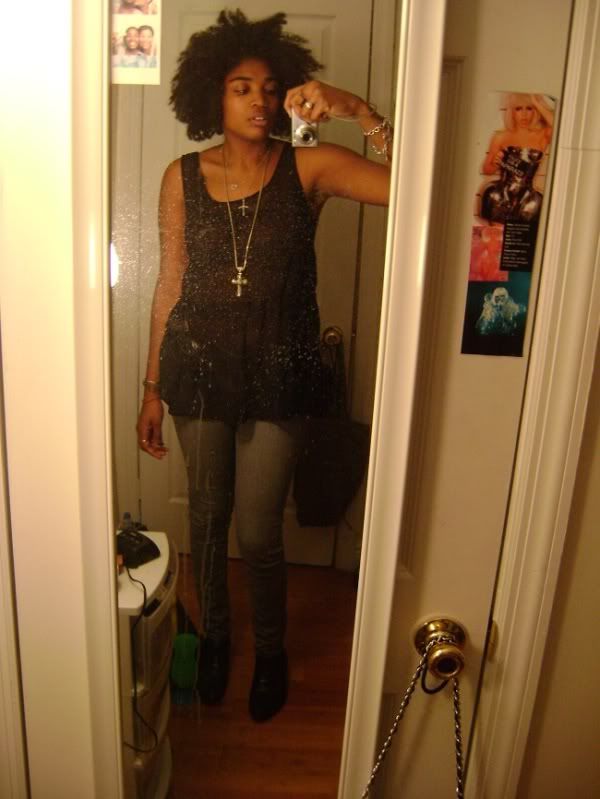 Damn. That mirror is
filthy
. Here's a close-up of the saddle shoes: