British Export Shingai Shoniwa
Beautiful lead singer for the
Noisettes
Shingai Shoniwa positively embodies a Thursday Style Icon. From her dress to her bouyant personality, the rock and roll performer oozes indie appeal.
Born in South London and raised there by a single mother, Shoniwa bypassed possible careers in theater and art to form the Noisettes with her friend Dan Smith in 1996. With critical acclaim and two albums under their belt, the Noisettes crossed over to U.S. markets in 2009 with the release of
Wild Young Hearts
.
Shoniwa was instantly a sensation, charming audiences with her quirky fashion sense and over-the-top performances; she often appears onstage barefoot and in facepaint with elaborate fur hats. Aside from her performances with the Noisettes, she has also sang with legendary rockers like Patti Smith and Annie Lennox.
Bright colors, metallics, and the mixing of different patterns and prints make up her unapologetically glam rock style. She has also become a face for the burgeoning natural Black hair movement in the U.S. for her huge, kinky, and always elaborately styled 'dos. Eschewing traditional concepts of women in rock and roll, this lady is definite proof of what can happen when you take the mantra 'Be Yourself' to heart.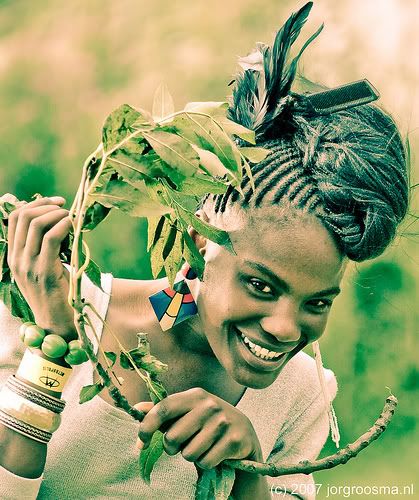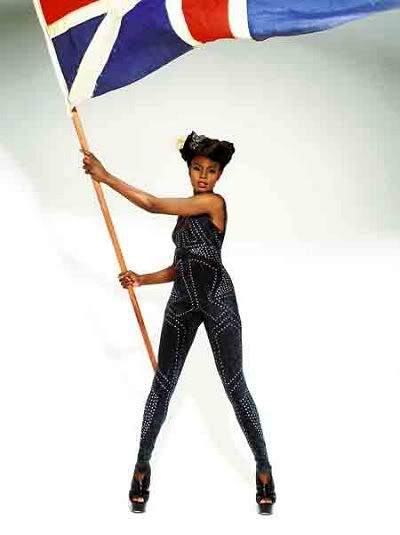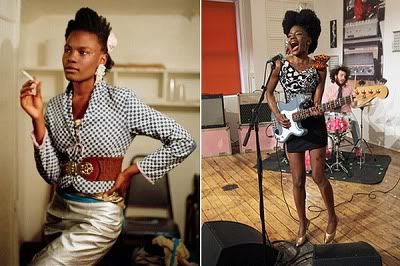 With the Noisettes: