The original Sabrina, as portrayed by Archie Comics
If you grew up in the 90's then this will be a familiar face: Sabrina Spellman! Title character of the popular
Sabrina, the Teenage Witch
movies and television series based on the Archie comics, Sabrina was a quirky blend of average teenage problems and magical wackiness.
Half-witch, half-mortal, she lived with her aunts in Boston and snuck out to parties, hung out with her best friends... and hid a secret life as a witch, which often affected the mortals around her. (Like when she made it snow in school and it was declared a literal 'snow day.')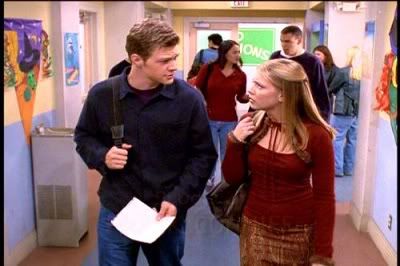 Harvey and Sabrina
Her wardrobe was a classic display of 90's pop; on the complete opposite end of the spectrum from the Seattle grunge that also dominated that decade. Sabrina's clothes were brightly colored, form-fitting, and usually showed off her navel. She also had a penchant for minidresses so short I wondered how Mr. Kraft allowed her in school.
She also played around a lot with textures, often layering lace or other patterned, sheer tops over camisoles- another mark of bubblegum style in the 90's. Velvet dresses and animal prints also made frequent appearances in her wardrobe. As Sabrina grew up and the show moved into the 2000's, her style changed accordingly. As a college student, she colored her signature blond hair red and picked up tight leather pants.
The title sequence of the show's first three seasons was also fabulous: in it, Sabrina models four outfits in front of a mirror. Three of the outfits are the same every episode (a sparkly chiffon dress, a leopard print top and khaki pants, and a 'Breakfast at Tiffany's'-style black dress and hat), with the last being a costume where she says a related pun before the show comes on.
I loved this show! I used to watch it every day after school, and when I caught a rerun on ABC Family the other day I couldn't help but notice Sabrina's style choices, along with her aunts/guardians Hilda and Zilda. So fun and fresh-looking!
More pics: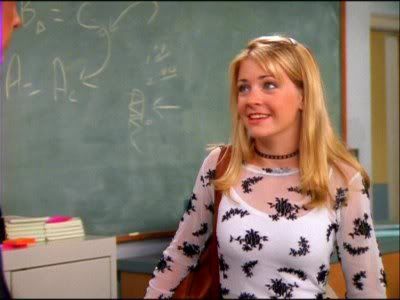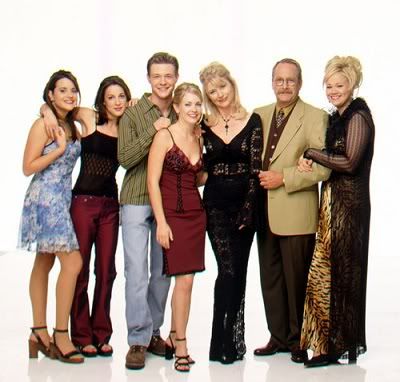 Huge thanks to
fuck yeah sabrina the teenage witch
, where I found most of these pictures. If you're a Sabrina fan, check it out!