Knitwear is a strong trend this year, with designers sending fuzzy separates down winter runways and urban retailers like H&M and Zara prominently featuring them in lookbooks. Usually reserved for mittens, scarves, and fisherman's sweaters, knits are now being used in much more unconventional ways.
Knitwear from Zara TRF October 2010 Lookbook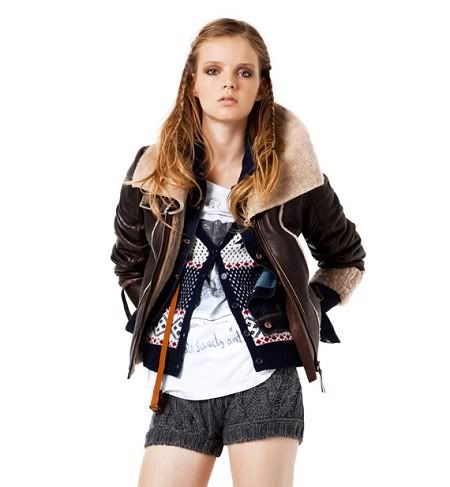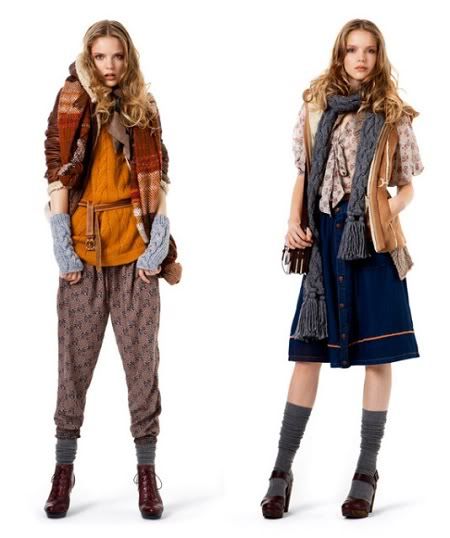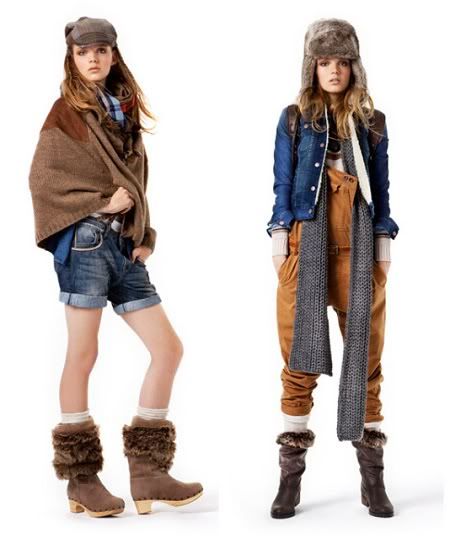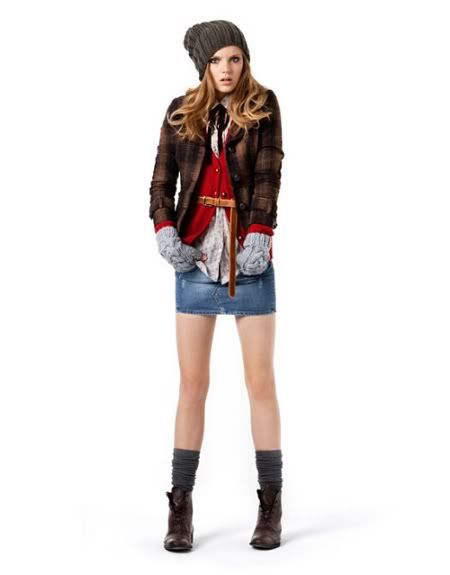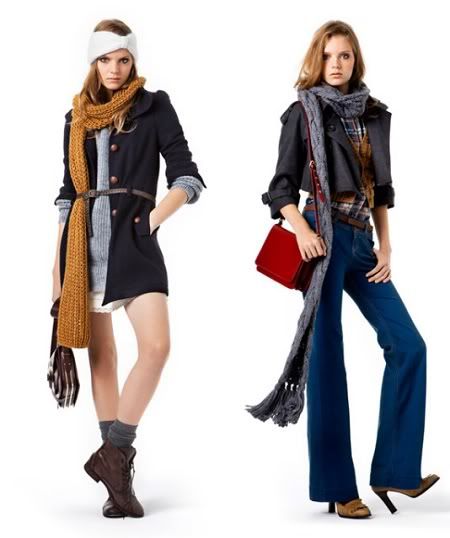 images via
Glamour Bbey
Camel (of course) and gray have been recognized as the two colors of the Fall 2010 season, and one of the most popular ways to utilize this combination is with knits. Gray wool sweaters, winter shorts, and thick socks are being dressed up with dresses, tights, and open-toed shoes. You can also pair them with bright colors: layer them with your camel coats and rich blue denim for a warm, chic look.
Chunky knits, however, are also one of those trends that can go terribly, horribly wrong. Too many piled on top of one another, and you look like a bag lady wearing everything you own. Wearing your mittens, scarf, and knitted hat with the pom-pom on the end can make you look like a fifth grader. Keep the look sophisticated by wearing only one piece of knitwork at a time.